It's no secret why Poppycocks has been a staple for dinner, drinks and live music in downtown Traverse City since 1989. Their New American cuisine is inventive, flavorful, seasonal and as often as possible, locally sourced. Don't miss their recently revamped and extensive cocktail menu, complete with homemade syrups, infused liquors & fun additions like cotton candy!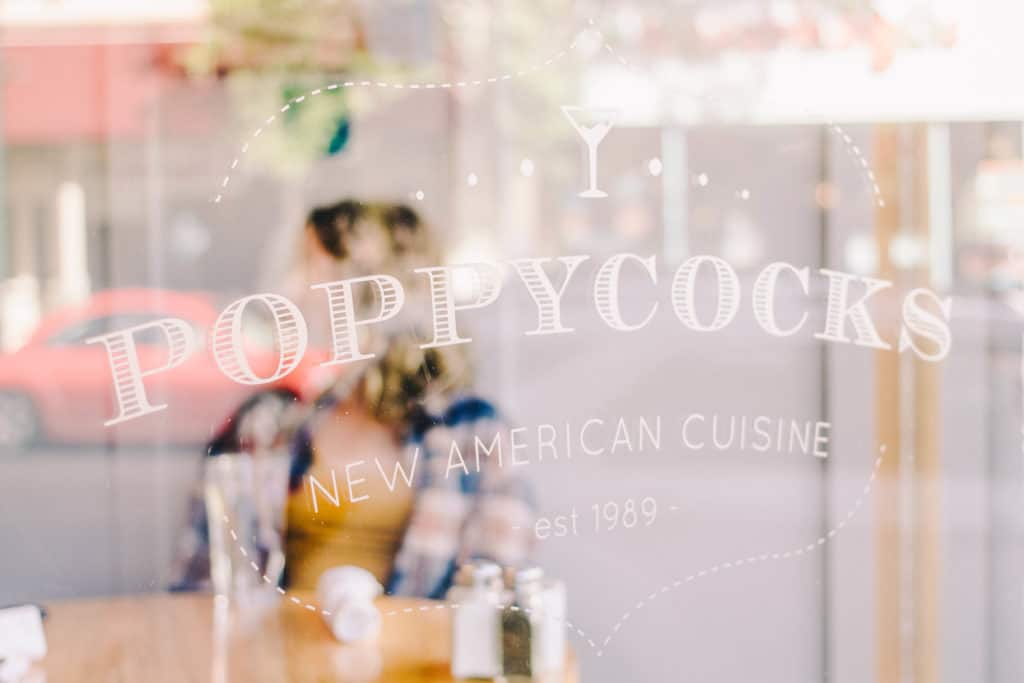 Full disclosure: This post is sponsored, but all opinions are our own. We are selective with the restaurants we chose to work with and work with our favorite establishments.
Poppycocks - A Main Stay in Traverse City
A little over a week ago, Chamere and I went back up north to my hometown - Traverse City, Michigan. (We won't bore you with all the details about Traverse City's food scene, if you want to read more about it check out this article or this one!) Instead we'll focus on a favorite that's been around for over 28 years - Poppycocks. Poppycocks is a family owned and operated business. Many staff members have been with the restaurant for years, and you can tell in the way that everyone moves around the place that they are like one big family too.
As a kid, some of my fondest memories was visiting Poppycocks with my family, and it's amazing to be able to go back over 15 years later and enjoy the same level of delicious food and service. The only difference this time is that this time around, I'm old enough to enjoy their delicious craft cocktails - which are amazing by the way. So let's dig into what we tried!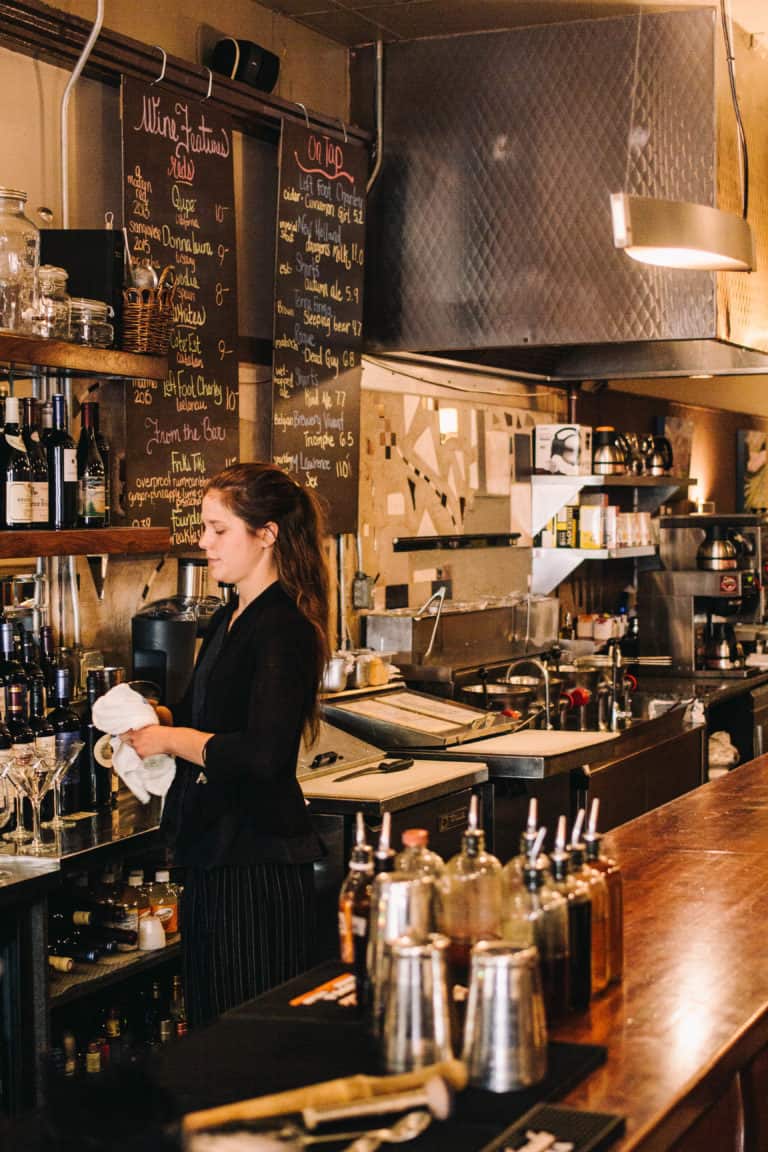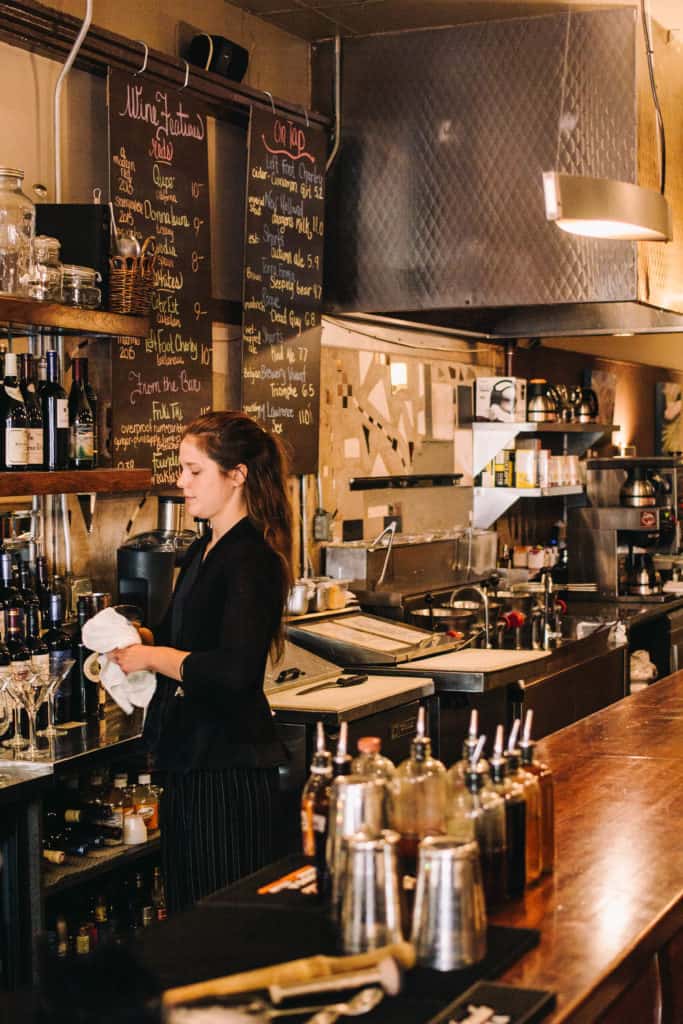 Drinks
Poppycocks has a pretty impressive cocktail program, and they are constantly reinventing the wheel with great infusions, dried fruits, herbs, and even cotton candy!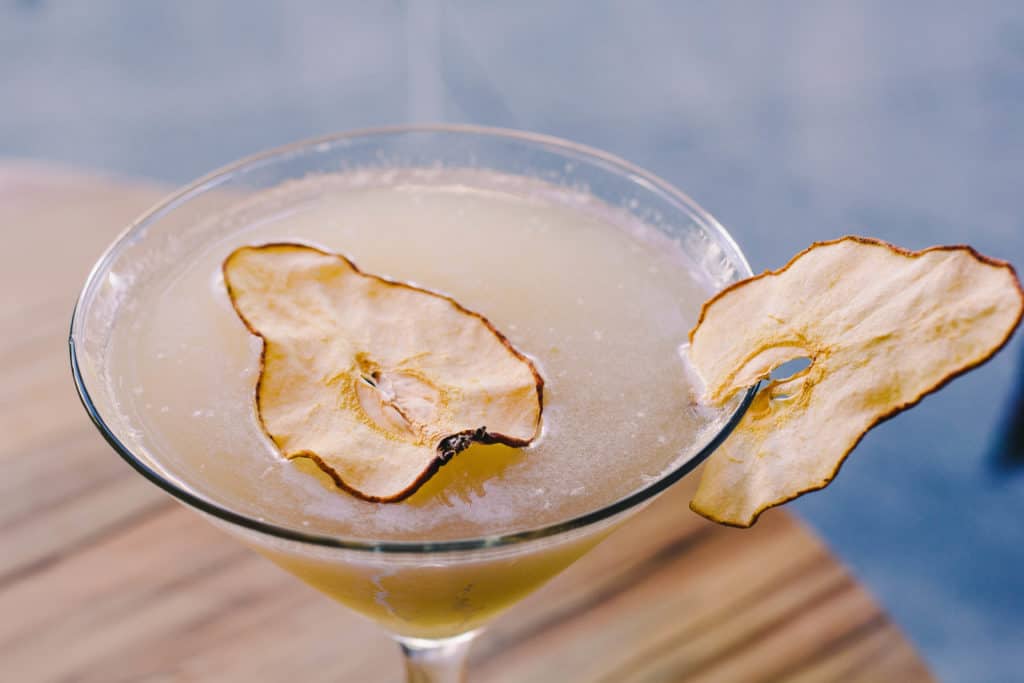 Appetizers
The variety of appetizers at Poppycocks is amazing, and we tried quite a few! We could have easily stuck with just appetizers without even moving on to any of the other courses. We loved the whitefish cakes, bahn mi fries, and the coconut curry mussels!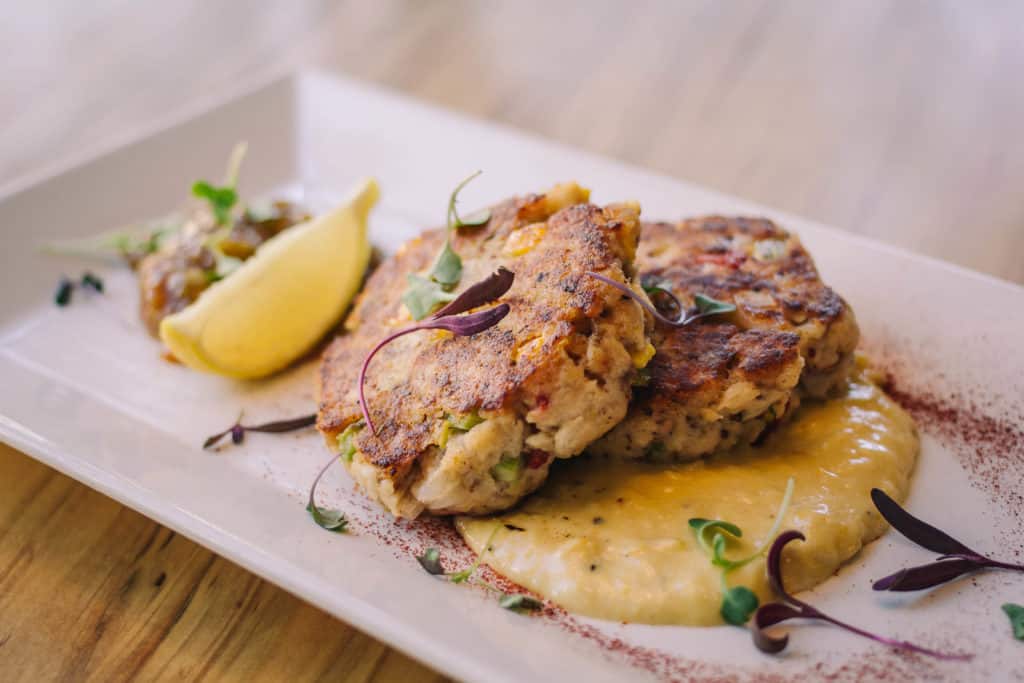 Main Courses
Poppycocks has a variety of main courses for all different types of diets! Plus, they're always changing the menus with the season, though there are some main stays on their menu. We personally loved the bourbon butter salmon, as well as the acorn squash pot pie, which are both favorites of customers.
Dessert
So naturally after all of the delicious things we tried we were getting kind of stuffed but we still had to try a little dessert. We tried the coconut lemon cloud, a popular dessert! A coconut cake filled with lemon curd, topped with coconut buttercream, coconut and white chocolate curl with a raspberry puree.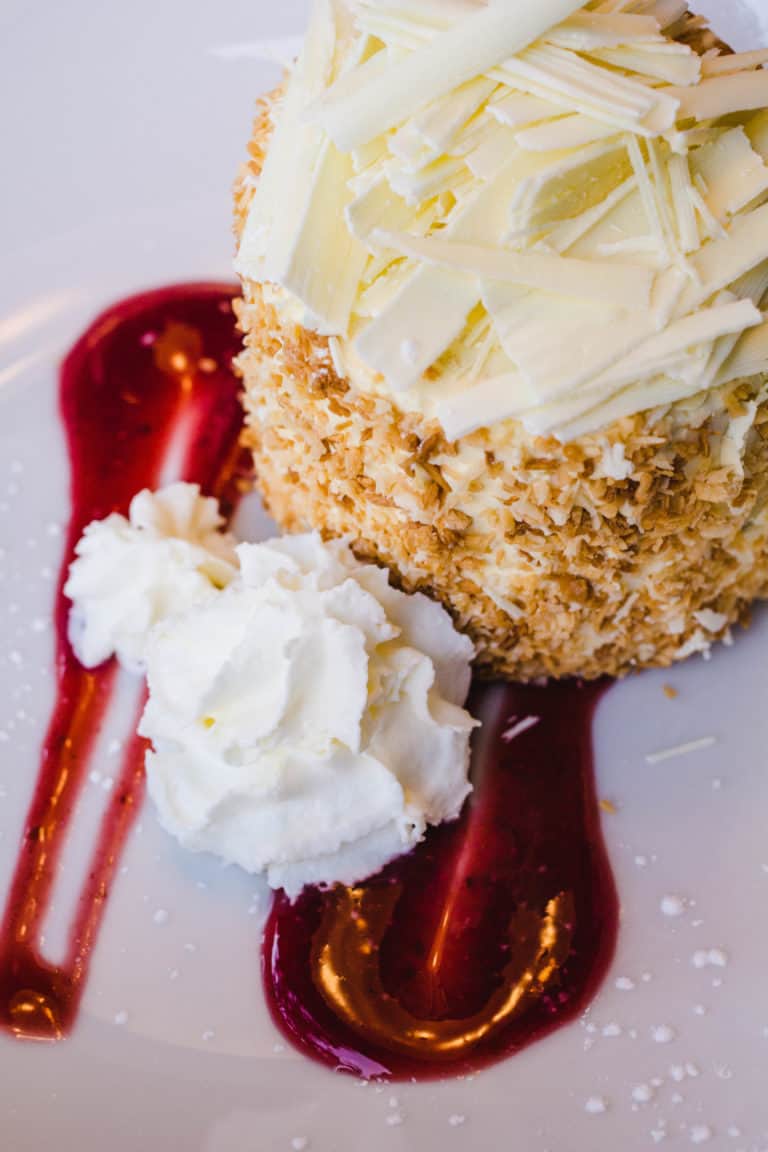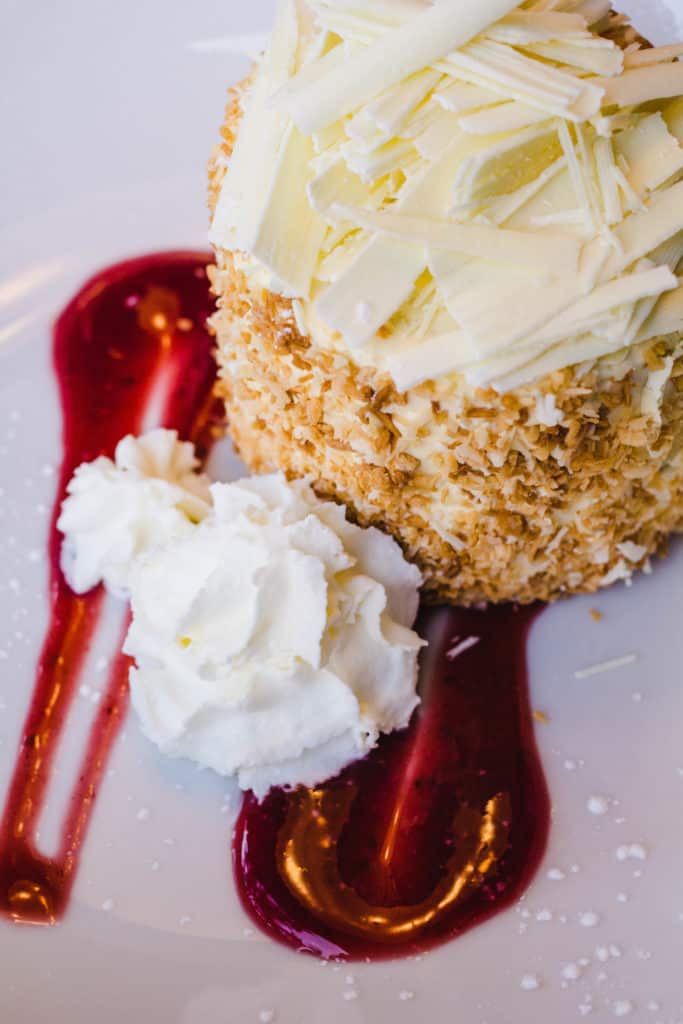 Extra Bits:
Poppycocks does a great job of providing some excellent vegetarian and gluten free options on their menu and everything is clearly marked.

Dishes change seasonally, and there are also numerous daily specials on the chalkboard at all times. They also have some great specials for weeknights, our favorite being a bottle of wine and 2 entrees for date night on Wednesdays- for only $45!
Poppycocks hosts a happy hour everyday from 5 - 6 pm for great drink specials.
There is often live music- check their website often to find out when they will have entertainment next.
They feature artwork of local artists in their restaurant! So cool.

If you guys have been to Poppycocks or plan to go, please leave us a comment to let us know! We hope you enjoyed our recap of our experience at Poppycocks. If you found this writeup helpful, be sure to share it with your friends.
Hungry for more? Check out this full write up of Poppycocks's neighbor, The Little Fleet or Bubba's Burgers! Here's a master list of our running favorites guide for restaurants in Traverse City, as well as a guide of the food scene in Ann Arbor and Traverse City if you decide to check out both cities!
You can also find numerous guides we wrote on Traverse City restaurants here on Traverse City Tourism's website.
Until next time,
Briana & Chamere