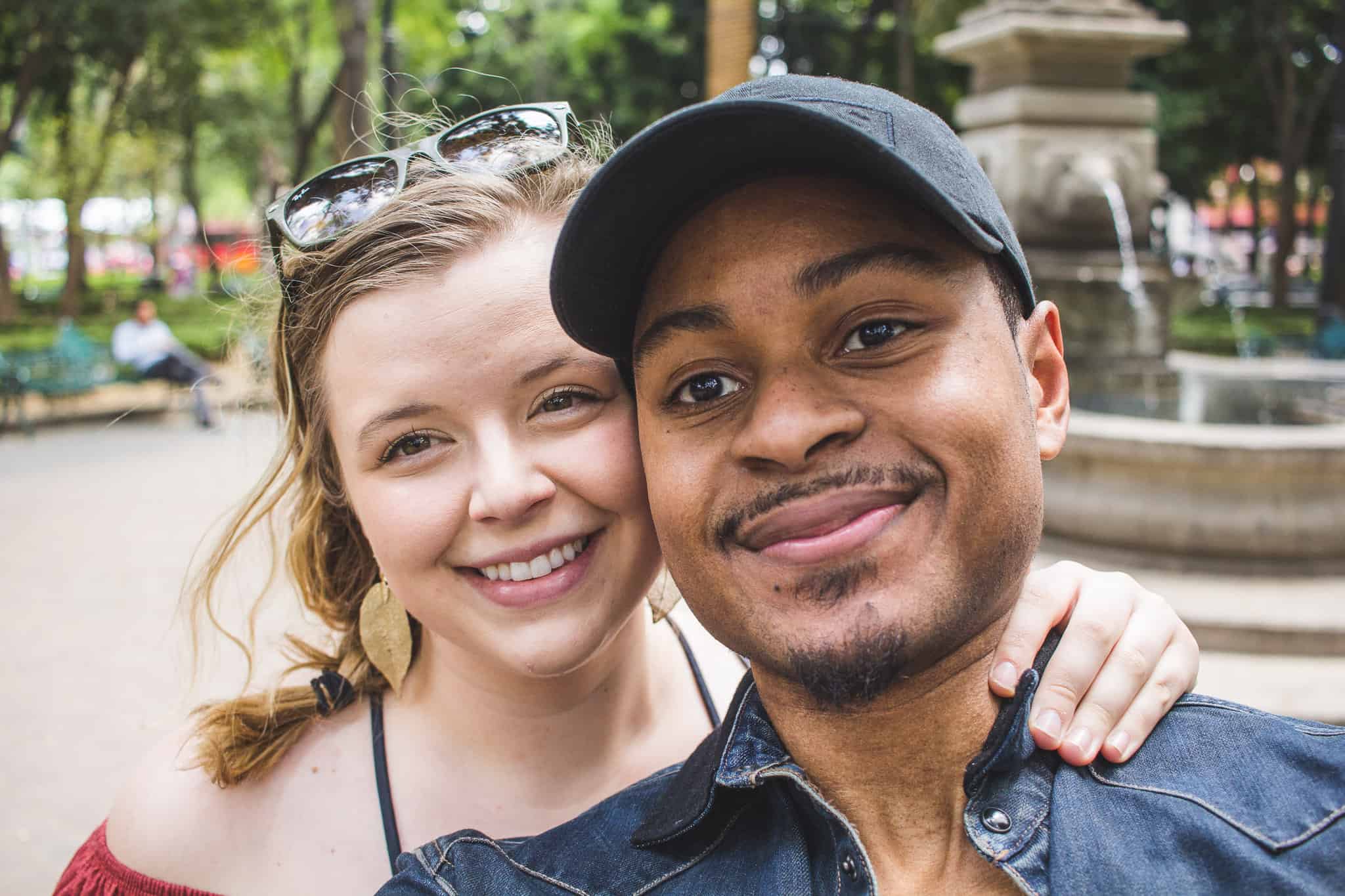 We're Briana and Chamere, the husband and wife team behind this website. It's been quite a ride since starting this food blog back in 2016, and if you've been here that long, thanks for sticking around!

Welcome to our journey to create healthier-for-you (while still indulgent) low carb, low sugar and keto-friendly recipes without sacrificing flavor. Many of the recipes you will find on this website are also gluten free!
We aim to be a one-stop-shop for all of your eating needs if you lead a low carb and low sugar lifestyle. From easy main courses, to yummy sides, desserts and even low sugar cocktails, we are confident that you will find recipes on our website that you will make time and time again. We are flexible with our low carb eating, as we love to incorporate fresh and seasonal produce in our dishes.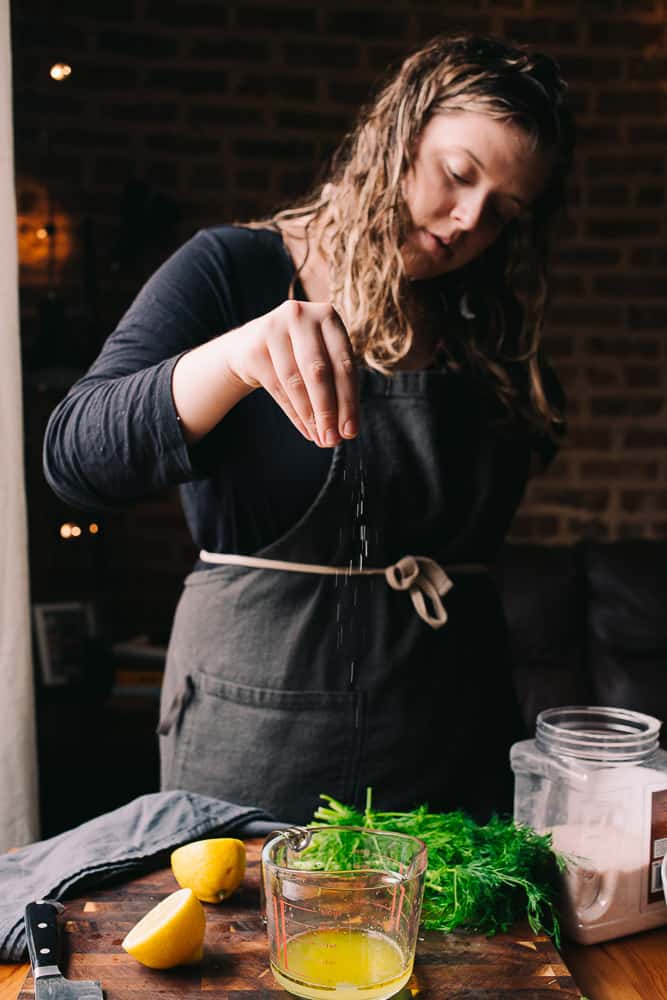 Every single recipe on this website is tested numerous times by us, and is also photographed by us, and that will never change! You can be confident that any recipe you find on our site is something we make in our own home, for our family and friends. Food and photography is our passion, and will always be our focus.

While we hope to eventually hire out some help with managing the technical sides of this website. For now, we do everything (from the design, to copywriting, managing our social media) ourselves! We pour our hearts and souls (not to mention a lot of time) into our work, and we hope it shows!

Our day job is a hybrid of creating content for numerous food brands, combined with developing our own recipes and content. In short, we have devoted our lives to our craft. You can check out our portfolio, or find our more about working with us here. We do all of this from a very small Chicago apartment, with an even tinier kitchen. Limitations have never held us back, and we committed to learning and growing constantly.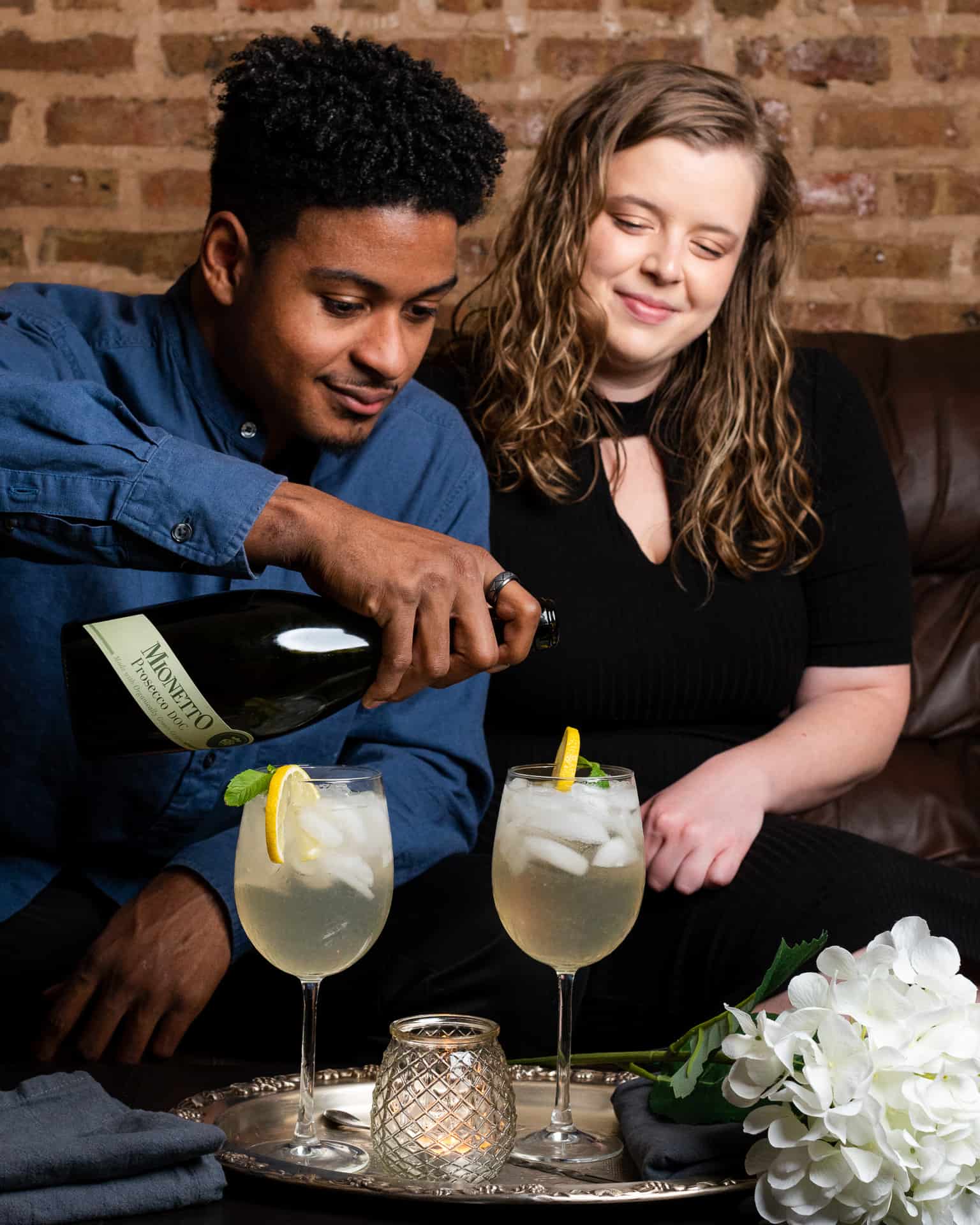 Why Low Carb and Low Sugar?
After years of indulging in the vibrant Chicago food scene, as well as eating and documenting it abroad, our health suffered. In 2018 we knew we had to make a change. We ventured into a low carb lifestyle and found it to be an easy way to manage our health while still eating incredibly delicious meals. As we began to shift the focus to recipe development, we really embarked on a journey to improve our food photography and videography.
In addition to recipe content, we hope you find some of our lifestyle posts like how to care for your cast iron cookware, as well as a massive Costco keto shopping list, helpful! Wondering about something? Let us know so we can create some content around it!
In Our Free Time...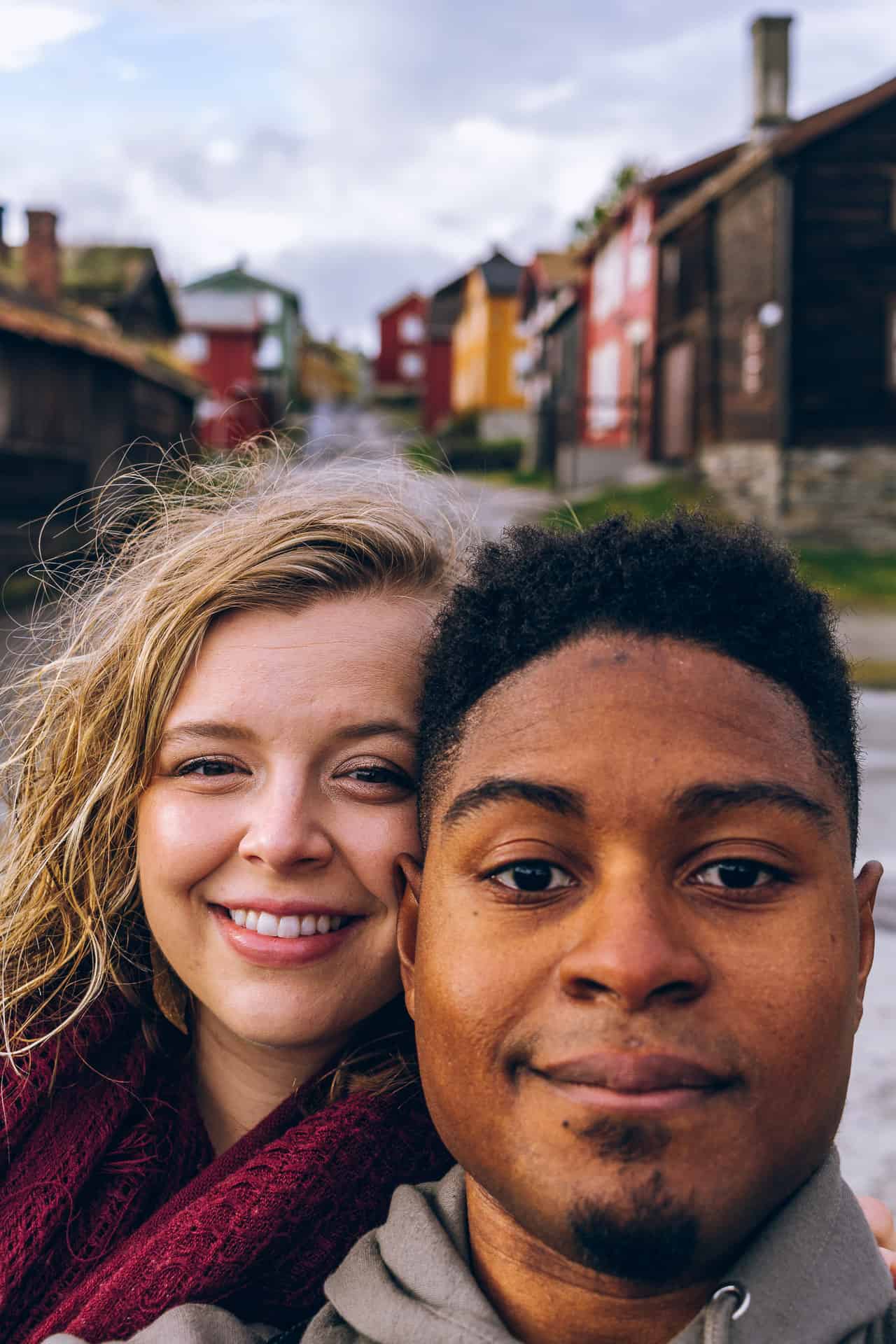 Outside of the kitchen, our hobbies still include food and travel! You will still occasionally find some food stories from around the world (that don't fall into the low carb category) on our website from time to time. It's important to us to experience the food and culture authentically where ever we go. Food is love, story telling and for us, the best way to learn about others.

Ultimately, experiences around the dinner table (or on the side of the road at a street stall) are the memories that we hold the most dear. We are occasional contributors to Traverse City Tourism's food blog, where we explore and document the food scene in Briana's home town. You can find our list of the best Traverse City Restaurants here. We also like to talk about ethical tourism wherever we go. Are you sensing a theme here? 🙂
This website has evolved into the perfect intersection of all of our different passions. Photography, recipe development, eating, and most importantly, helping others enjoy their journey into a sustainable and delicious low carb lifestyle. We hope the pictures draw you in, the delicious recipes make you hungry, and the first bite you take keeps you coming back for more!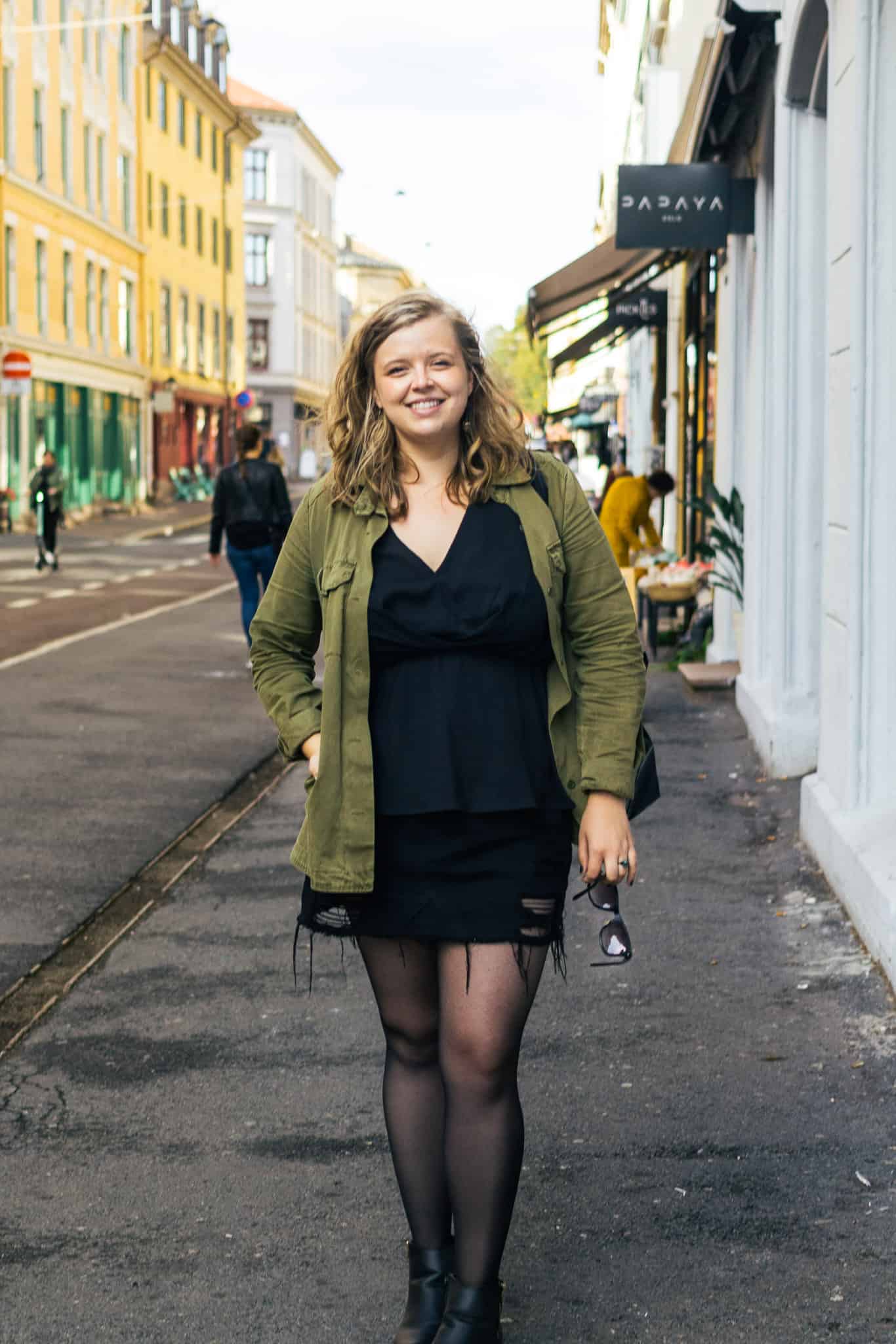 Briana - Founder and Head Recipe Developer
Briana's craving and fascination with flavors and recipes started at a very young age, but with limited to the basic tools and parents who didn't have the time to explore the joys of cooking, she was stuck with quick, standard meals.
Being the same go-getter she is now, she took curiosity into a lifetime of recipe development and exploration. With her eyes glued to the food network every day after school, she turned those limitations into a passion in her kitchen. She eventually got into the food service industry, learning tips and techniques of the trade bit by bit. This passion is unwavering and has resulted in many a request of her special recipes and led her to start A Full Living.
While finding success in the recipe development and social media management arena, she decided to take control of her health after Chamere found out he was pre-diabetic. The Midwest restaurant hopping was brought to a halt and Bri looked for a lifestyle that was sustainable for the long term.
Keto/Low Carb was the answer to her problems. With the benefits of what it would do for Bri and Chamere's health, Bri set her sights on low carb recipes and hasn't turned back. She has lost over 60 pounds and kept it off.
Taking what most people would consider a huge limitation, Bri has thrived and shown time and time again what happens when you mix passion and persistence. She prides herself on creating low carb food that is just as decadent and eye catching as the traditional recipes. She loves to watch people realize her creations are low carb and not be able to tell the difference.
She still gets many a request for her special recipes and now, she shares them for everyone to enjoy on A Full Living. She loves getting special requests for dishes you crave (and miss) the most while eating low carb, so feel free to drop us a line!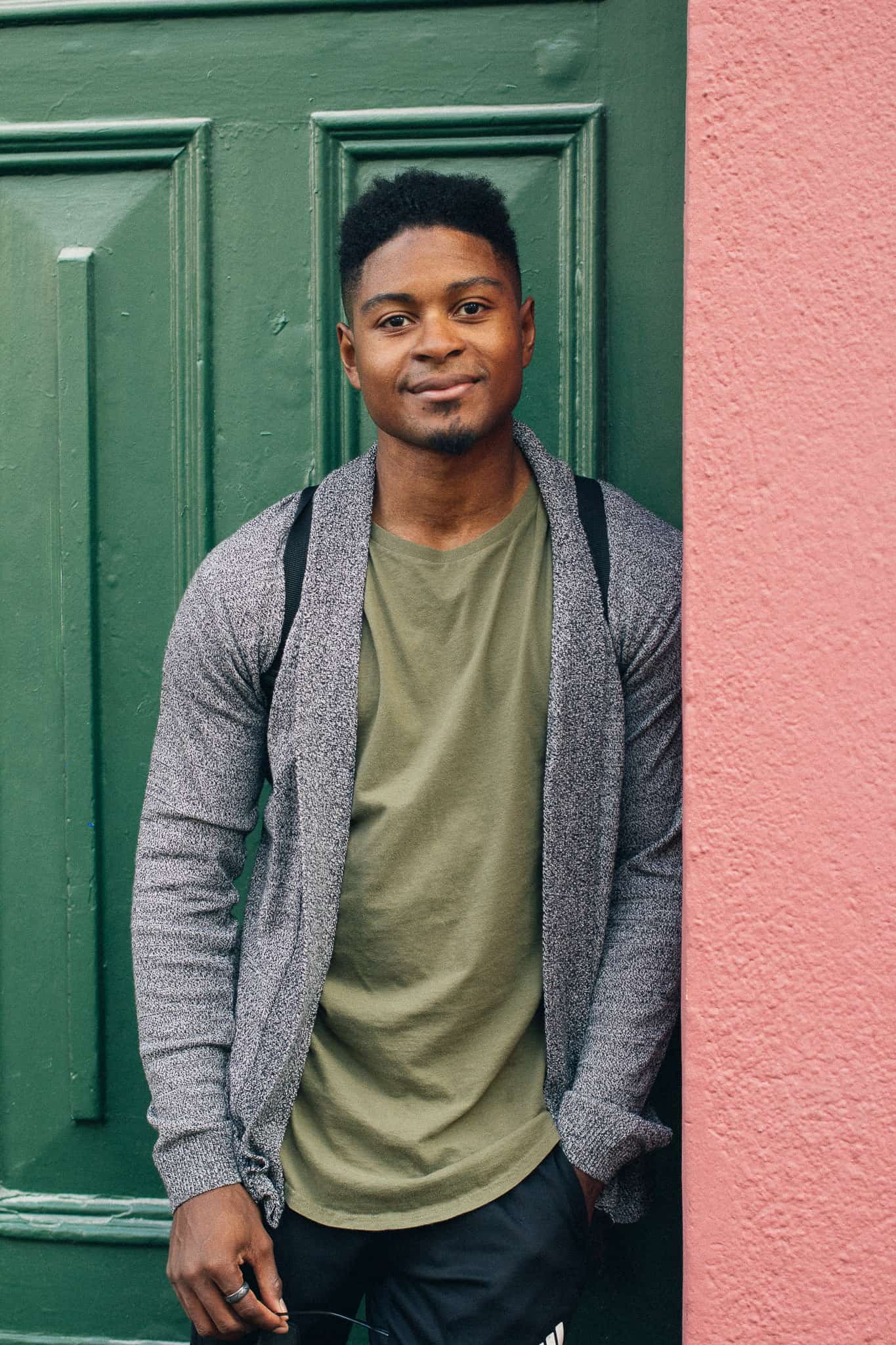 Chamere - Creative Director & Director of Photography
"How you do anything is how you do everything." This is a mantra that has powered Chamere's artistic pursuits and passions for as long as he can remember. Whether it is photography, learning to build a website, design, or cooking a new dish, Chamere approaches everything in life with the same level of undivided, dedicated enthusiasm and curiosity.
Photography holds a lot of his attention, as it is a continued exploration of the world around him. He first became enamored with still life, color work, and street photography, rarely ever being away from his camera. Self taught and constantly practicing, he became a student of everything photography and continues to pour his energy into every single detail.
"The camera helps me make sense of the world. All I want to do is create art, capture the beauty of life, and everyone in it. There is so much that we take for granted and when you really take a step back, you discover how extraordinary the world is. The moments that miss often. I want to share as many of those moments that I can through my photography."
When Briana mentioned that a food blog was her dream, he encouraged her to pursue it and pushed himself to learn food photography while adding his unique knowledge to the mix. He brings his knowledge of still life, lighting, and street to bring a twist to food photography. The unique challenges of food made him throw himself headfirst into the niche. His work and her recipes proved to be a successful combination, leading them to create A Full Living. Now, they create all types of food, beverage, product, and lifestyle content for brands, restaurants, tourism boards, hotels, and more.
Working with Chamere is a guaranteed experience of joy and fascination, as he pours everything into his content creation. He treats his clients work, not as business, but as one more opportunity of exploration and creativity.
That's All For Now!
If you read all of this, thank you! We're pretty passionate about our life and what we do, so we tend to get a little long winded. 😉 Don't be a stranger, we'd love to get to know you better!

If you want to partner with us, learn more about our services here. Here's our portfolio full of drool-worthy food photography.
Have a favorite recipe on our site, a recipe or food story of your own that you'd like to share with us? Shoot us a note! We love hearing from you. Thanks for your support!