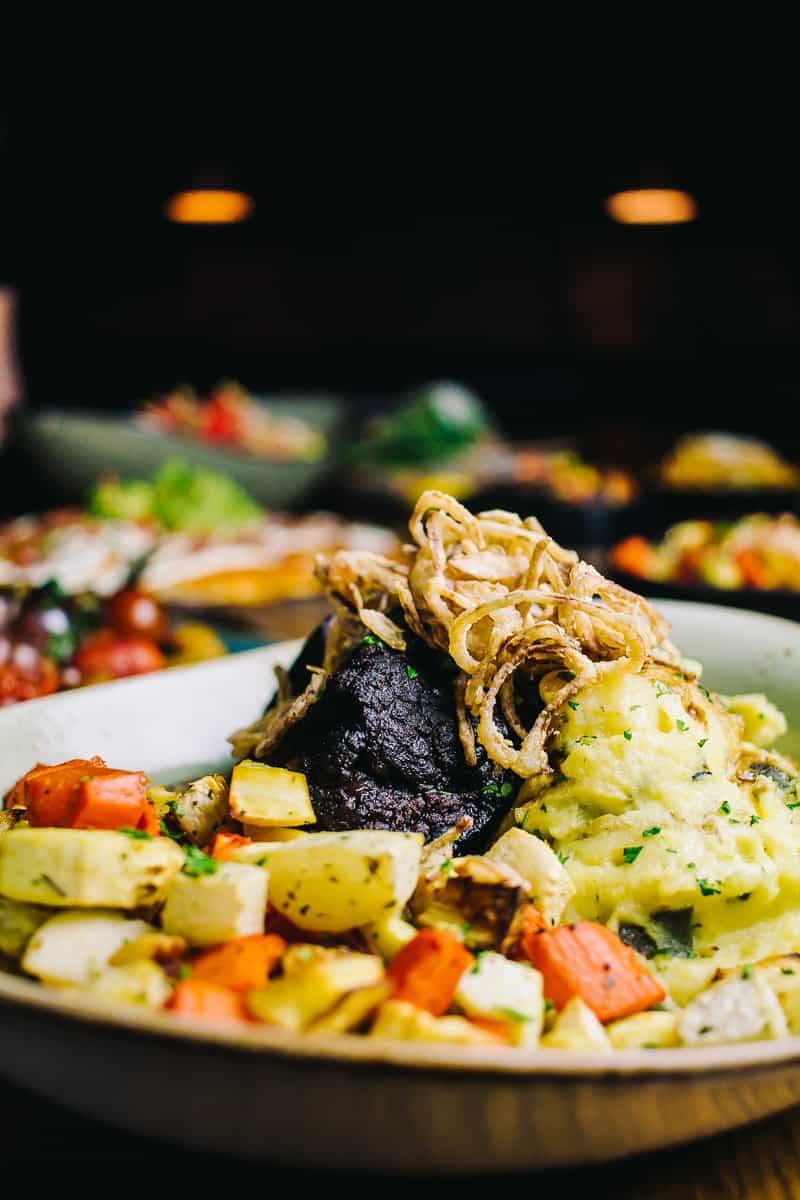 Disclosure: This is a paid partnership with the Loews Chicago O'Hare Hotel. We were hired to take photographs, host an event and do a write up afterwards. As we have worked with them before, this sounded like a perfect fit for us, as we tried it and loved it. All opinions are our own.
About the Ashburn: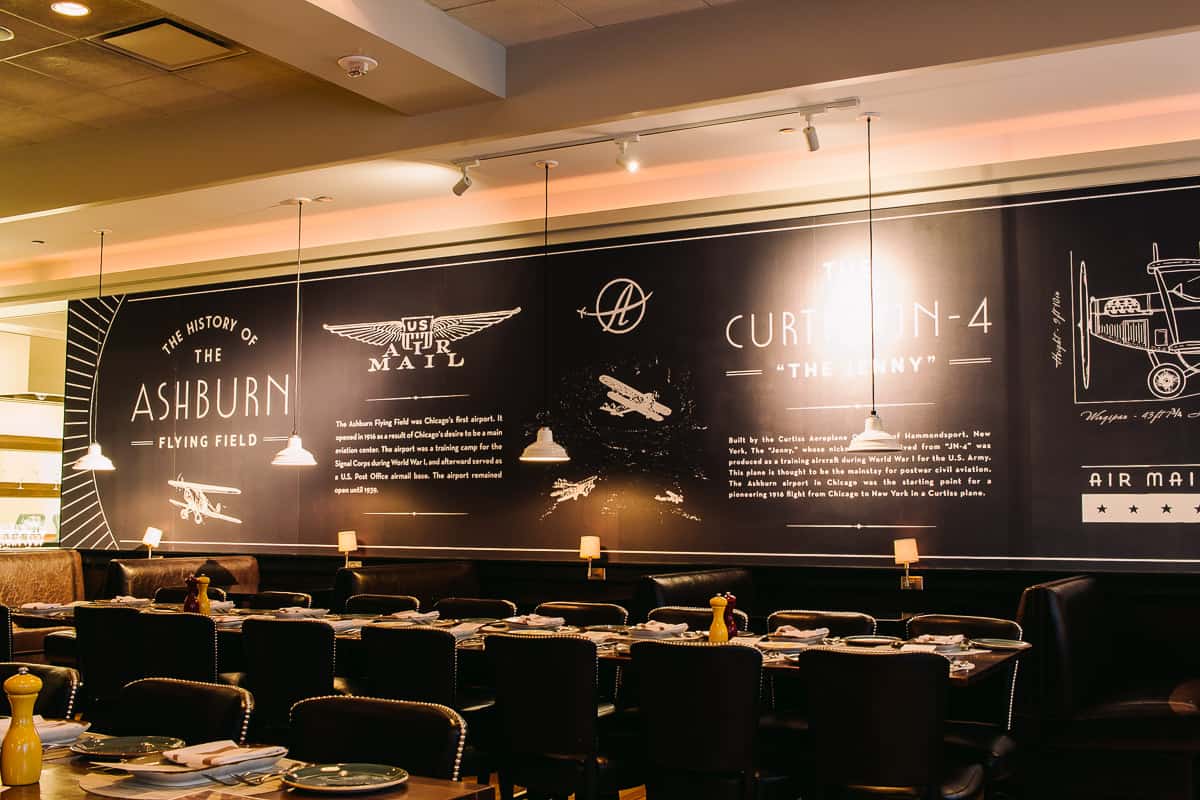 Fall Dinner Menu
The Drinks:
Appetizers & Salads:
Pictured above are the BBQ Shrimp & Grits, and the Angus Beef Pizzadilla. For us, the Shrimp & Grits were some of the BEST we have ever had, seriously! This says a lot, we spend about 2 weeks every year in Louisiana visiting my dad, so we are tough critics of this dish. Everyone in our group raved about how perfect the shrimp & grits were. Complete with a mango relish, and perfectly cooked Cajun, cheddar grits. Delicious.
And how can you go wrong with an Angus Beef Pizzadilla? A combo of a quesadilla and a pizza is genius, and what they put inside made it perfect. Beef Braised Angus flap sirloin, Oaxaca style cheese, grilled onions, lettuce, grilled tomatillo salsa, guacamole and sour cream.
The Ashburn taught us to truly NEVER underestimate a salad. Pictured above are the Ashburn Chopped Salad, and the Baby Arugula and Quinoa Salad. Our personal favorite? The Ashburn chopped salad, holy smokes! Iceburg lettuce, tomato, bacon, avocado, tortilla strips, cheddar cheese and a jalapeno ranch we seriously want to bathe in.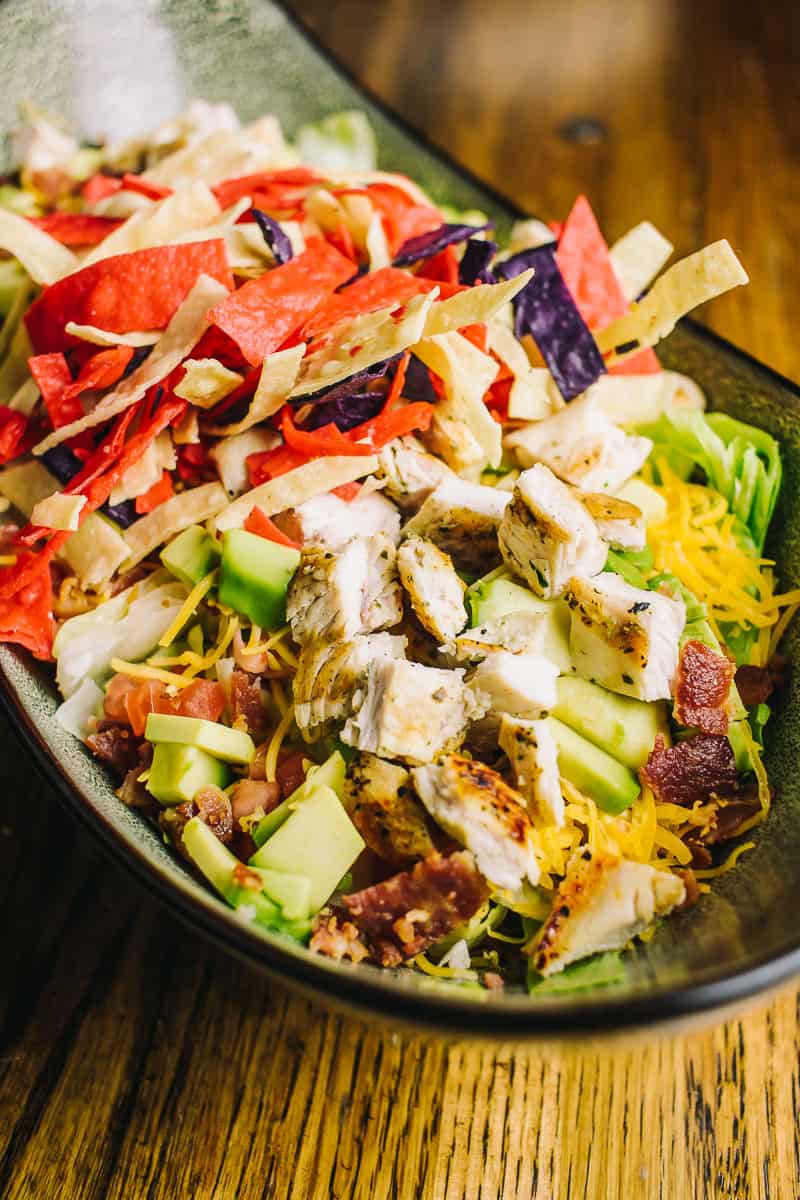 The Baby Arugula and Quinoa Salad should not be missed either. This salad had the perfect hint of sweetness, with ingredients that are wholesome and delicious. Parmesan cheese, olive oil, lemon juice, cranberries and grape tomatoes on a bed of baby arugula and perfectly cooked quinoa. Light, colorful and tasty.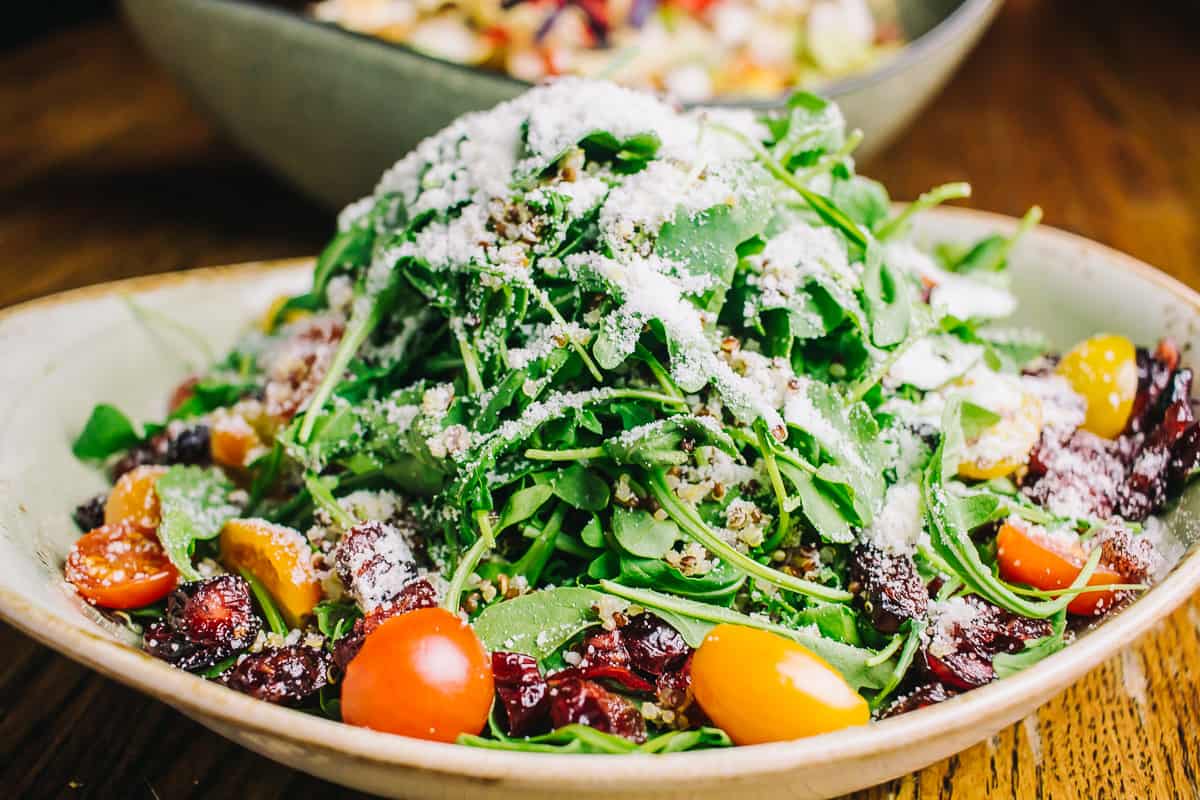 Main Courses & Sides:
Luckily, everything we tried was served family style, so we got to try everything. There was still an insane amount of food to go around. So much so that EVERYONE took home leftovers. Leftovers for breakfast never sounded better in the days to follow the party!
Pictured above is the Firewood Roasted Trout, BBQ Rotisserie Chicken and the Guinness Beer Braised Beef Short Ribs. We can't pick a favorite, as all 3 dishes brought such incredible flavor.
The Firewood Roasted Trout was served with a Rare Bird Preserves cranberry-clementine glaze, and had just the right touch of sweet and tanginess. The BBQ Rotisserie Chicken was cooked to perfection and was incredibly tender, unlike most chicken you order at restaurants. It was coated in a Filbert's Root Beer Glaze and was finger lickin' good!

The Beer Braised Beef Short Ribs also shocked us, as again, this is something we don't often order at restaurants. All we can say is WOW. It was so incredibly tender, and served with crispy shallots. An absolute delight.
We also had some signature sides to accompany dinner. Roasted Root Vegetables, Poblano Mashed Potatoes, and Elote. Our favorite was the Poblano Mashed Potatoes, I mean, look at them! After all of this food, we still somehow managed to save some room for dessert.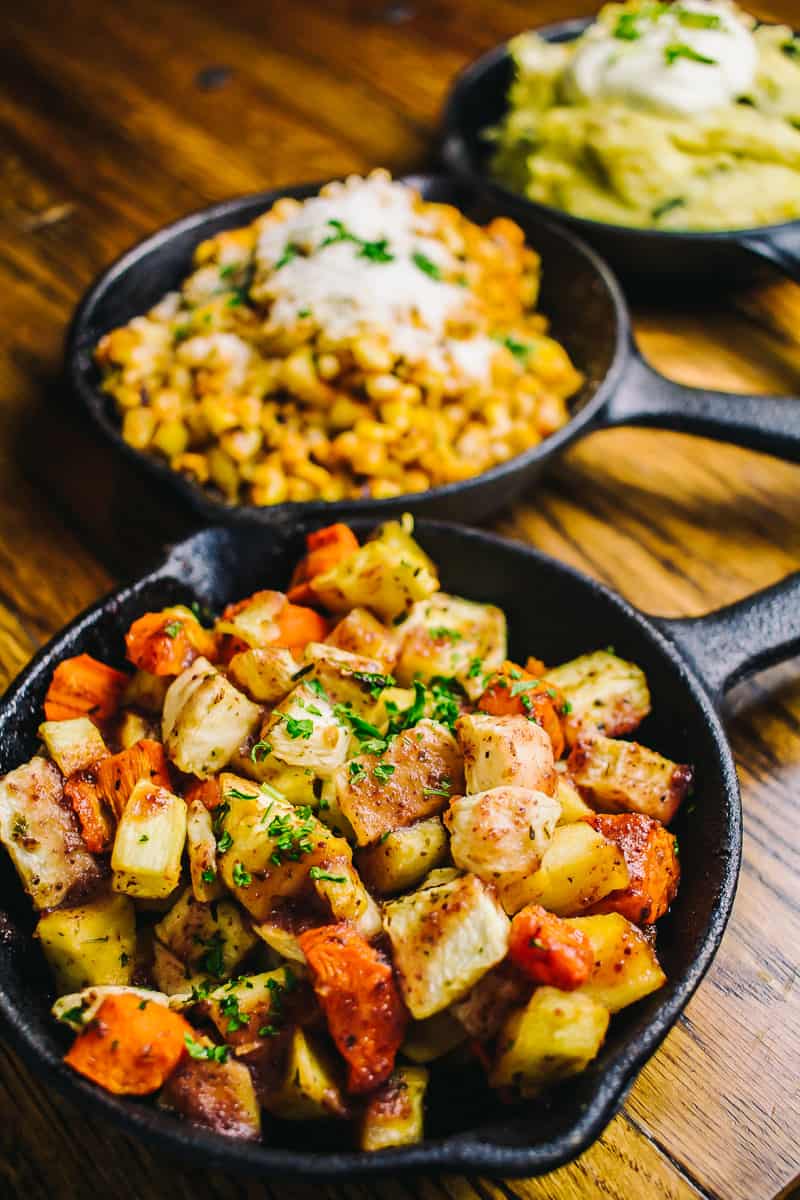 Dessert:
Last but most certainly not least, the desserts. These masterpieces were truly works of art. We tried the Tres Leches Pretzel Pudding with Maple Bourbon Bacon Jam. This was absolutely perfect. Salty, sweet and savory. Just incredible. We can't forget about the Veruca Chocolate S'mores and House Made Gelato. So sinful and so delicious.
If you find yourself in Rosemont or near O'Hare Airport, please consider dining at the Ashburn at the Loews Chicago O'Hare Hotel! We would love to hear about your experience. You can also read more about staying at the Loews Chicago O'Hare Hotel here!

Please let us know if you plan to dine here in the comments below! If you like this content and find it useful, share it with your friends! 
Until next time,
Briana & Chamere