Here's our Signature Low Carb and Keto Grocery Haul at Jewel-Osco! If you're getting ready to go shopping for the week, stock up on Jewel-Osco's Signature® products that include everyday essentials and even specialty items that fit into your way of eating, at an affordable price. You will never have to sacrifice quality for value with Jewel-Osco's Signature products, which will make keto snacks and mealtime a great success for the whole family.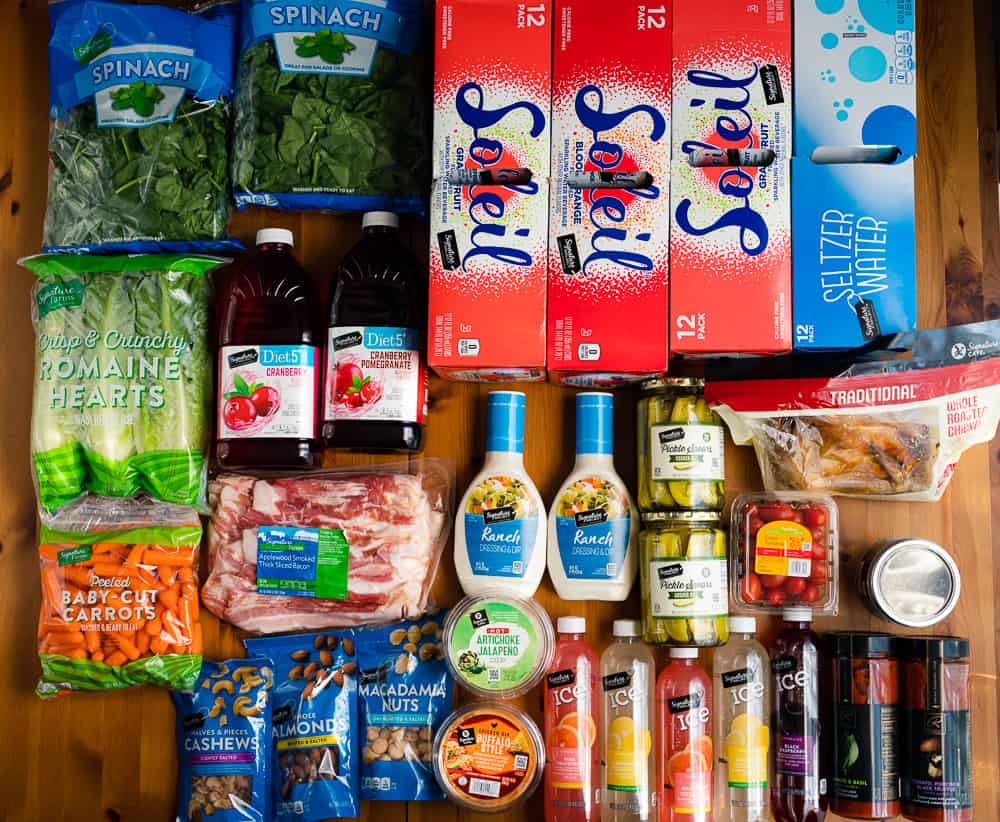 Disclosure: This post is a paid partnership with Jewel-Osco. We were tasked with shopping for and sharing about our favorite low carb and keto-friendly Signature products available exclusively at our local Jewel-Osco. All opinions are our own, and we regularly purchase these items at our local Jewel-Osco!
Jewel-Osco: A One-Stop Shop For Chicago Shoppers
Like many other Chicagoans, we have spent years doing a lot of grocery shopping at Jewel-Osco. We love shopping at Jewel-Osco because it's a one stop shop for all of our needs. As you guys probably know, we like to balance value and quality, so with Jewel-Osco's Signature products, our hard earned bucks go quite a long way when shopping for low carb and keto-friendly groceries. Whether you're shopping for quick snacks, getting ready for the week with your family, stocking up on your kitchen staples, or even looking for specialty items, there's something for everyone here.

Since Jewel-Osco has thousands of high-quality and affordable everyday products, therefore there's plenty of low carb and keto grab-and-go snacks that make meal-time so much easier. We picked up a ton of satisfying snacks and essentials for the week that will make lunch and snack time crave-worthy!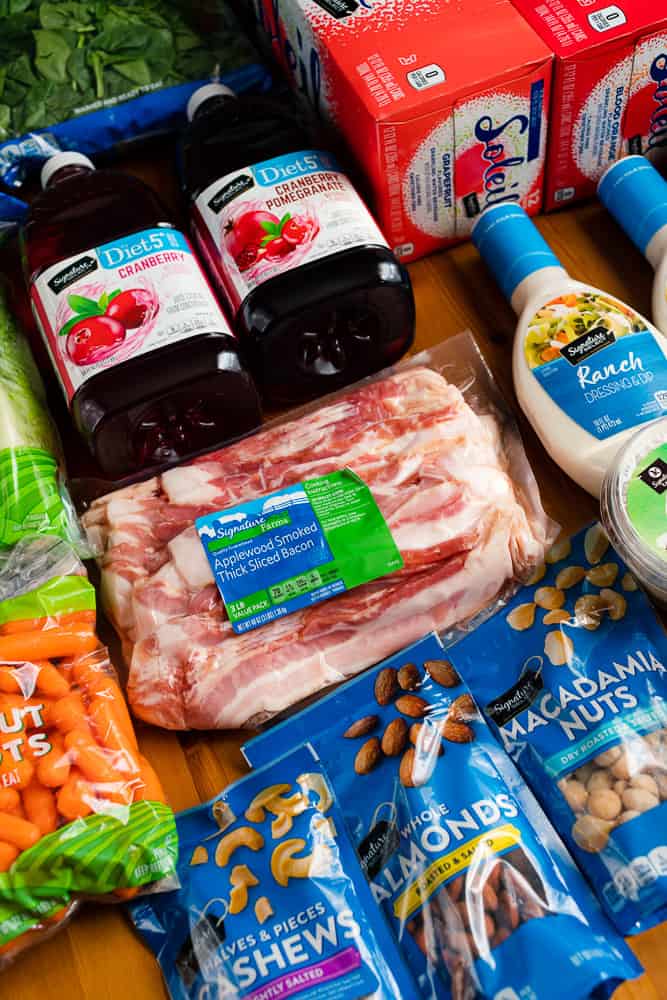 More On These Signature Products Available At a Store Near You
If you live outside of the Chicago area, you can find all of these Signature® products exclusively at the Albertsons Companies family of stores, including Albertsons, Safeway, ACME Markets, Vons, Pavilions, Randalls, Tom Thumb, Shaw's, Star Market, United Supermarkets and Carrs/Safeway. You can visit jewelosco.com to find a Jewel-Osco store near year and get ideas for meal prep tips and recipes. You can solve mealtime by shopping Signature products at your neighborhood Jewel-Osco store and online. Visit jewelosco.com/exclusivebrands to find out more about curb-side pickup or delivery options in your area.

Check out our full grocery haul video below and more details about some of our low carb and keto must haves featured in this haul. For only $100, we did great with easy lunches and snacks for the week, plus some specialty items to stock our pantry! It's been hot here in Chicago, so it's great to have.
Check Out The Video Of This Week's Signature Summer Low Carb and Keto Grocery Haul!
---
Here's The Details of Our Signature Low Carb and Keto Grocery Haul At Jewel-Osco
Beverages
Signature SELECT Sparkling Ice
We had to pick up these super tasty sparkling drinks. They're perfect for a low carb and low calorie sweet drink. The carb count varies per drink, between 1-4 net carbs and 10 calories per drink depending on the flavor. These drinks are sweetened with Sucralose, so they taste sweet, without having an effect on most people's blood sugar. Our favorite flavors are pink grapefruit, black raspberry and lemonade. Sip them with your lunch, or even add some liquor to them for a night of low carb drinking! We ended up getting five bottles for $4, because they were on sale. Compare that to the leading brand!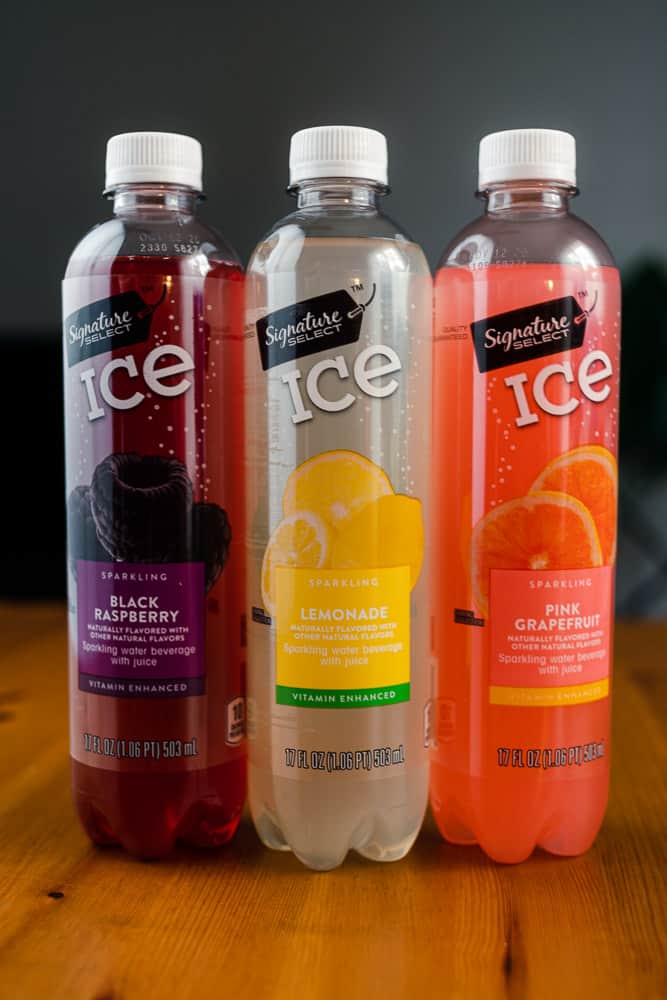 Signature SELECT Seltzer Water
More fizzy drinks, without the calories! We, like so many others are totally addicted to seltzer water, and we love these Signature selections. Most of the time, we keep a few flavor varieties for sipping on during the day, or even for making low carb cocktails. Since these were on sale at the time (four cases for $10), we ended up grabbing four cases, and added in some plain seltzer water with the intention of using it to create some cocktails this weekend.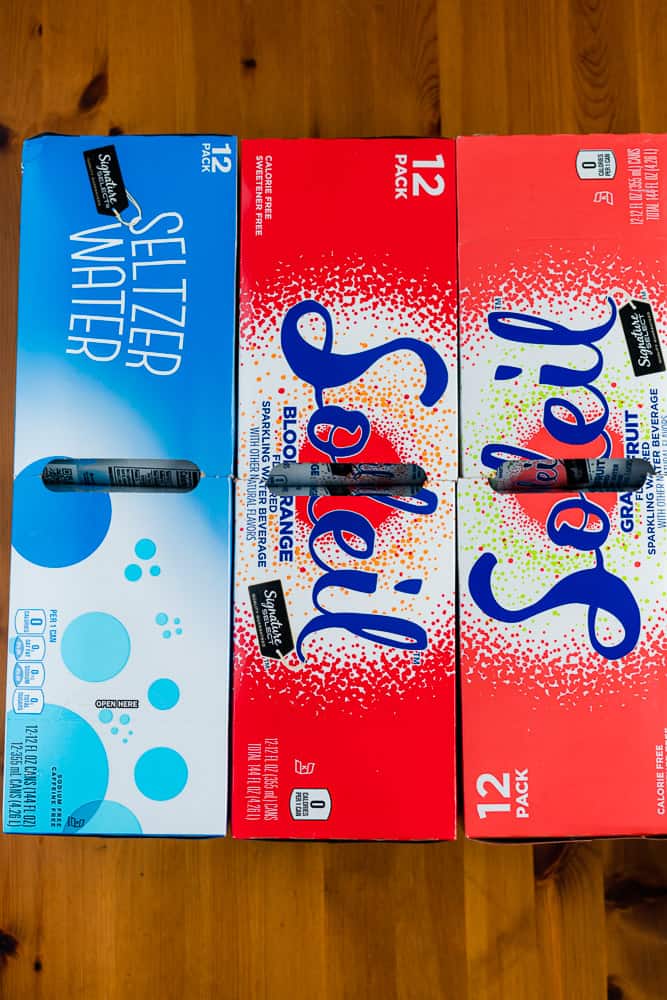 Signature RESERVE Loose Leaf Spearmint Lavender Tea
Loose leaf teas are definitely our preference when it comes to our tea drinking, and Jewel-Osco has a variety of delicious options with their Signature Reserve Loose Leaf Teas. We opted for the Spearmint Lavender, because doesn't that sound delicious? We drink a lot of coffee normally, so it's good to have some soothing caffeine free drink options around. For $5.99 for almost 4 ounces, you can't beat the quality.
Signature SELECT Juice Cocktail
Bri especially loves juice sometimes, so when we can find juice cocktail that fits into our way of eating, it's exciting! Compare these to the leading brand. Only two net carbs per eight ounces, so you can't beat it. We got plain cranberry flavor and the cranberry pomegranate flavor. These will be perfect mixers for making quick cocktails, or just when we are craving a refreshing sweet drink.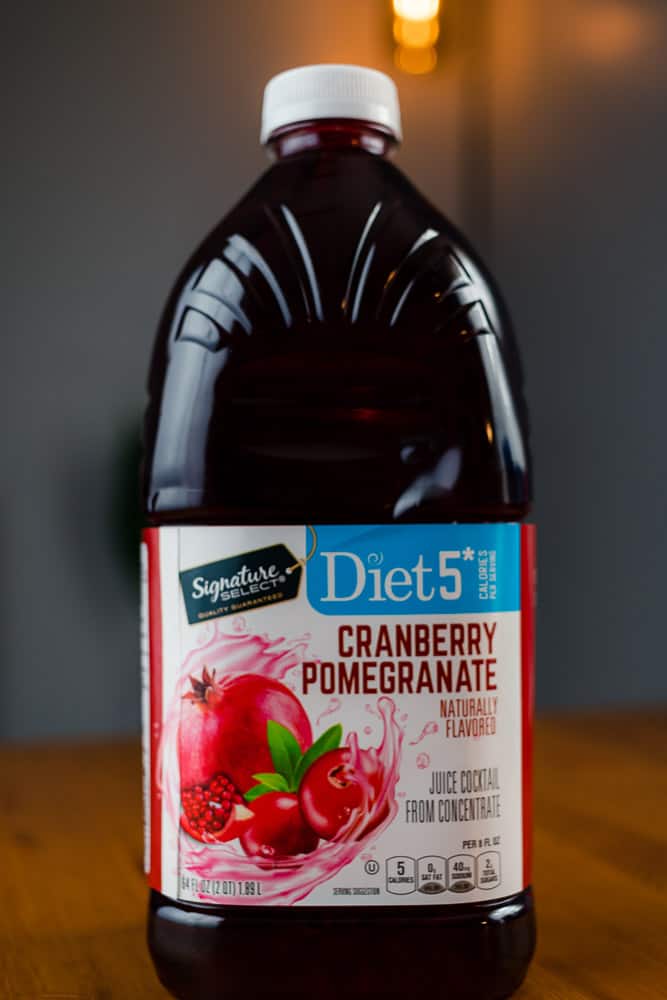 Deli & Ready Made
Signature Café Whole Roasted Chicken
We love grabbing a whole roasted chicken for lunch or dinner. It's delicious, affordable and super easy to transform into a satisfying meal. Keep reading to find out what we did with the chicken we bought for lunch!
Signature Café Dips
These dips you guys... all we can say is WOW! They are so delicious. By far the best store bought, ready-made dip we have found at this price point. They were on sale for two containers for $8. There are a variety of flavors to choose from, including salsas too. We opted for the hot artichoke and jalapeño, along with the buffalo chicken. These will make perfect snacks to eat with veggies and meal additions for the week.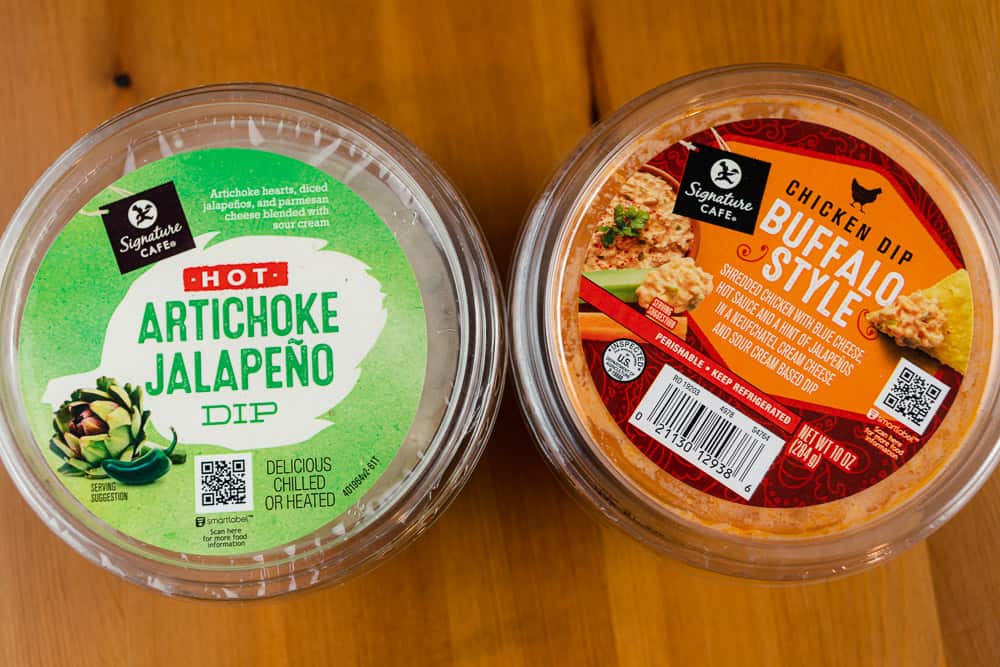 Meat
Signature Farms Applewood Smoked Thick Cut Bacon
This bacon is so tasty! Thick cut bacon is the best in our own opinion, and we use it for a variety of things. From simple breakfasts or snacks, additions to salads, casseroles, sandwiches, and more. This large three-pound package is only $12.99, so it will definitely last us for the whole week, at a price you can't beat!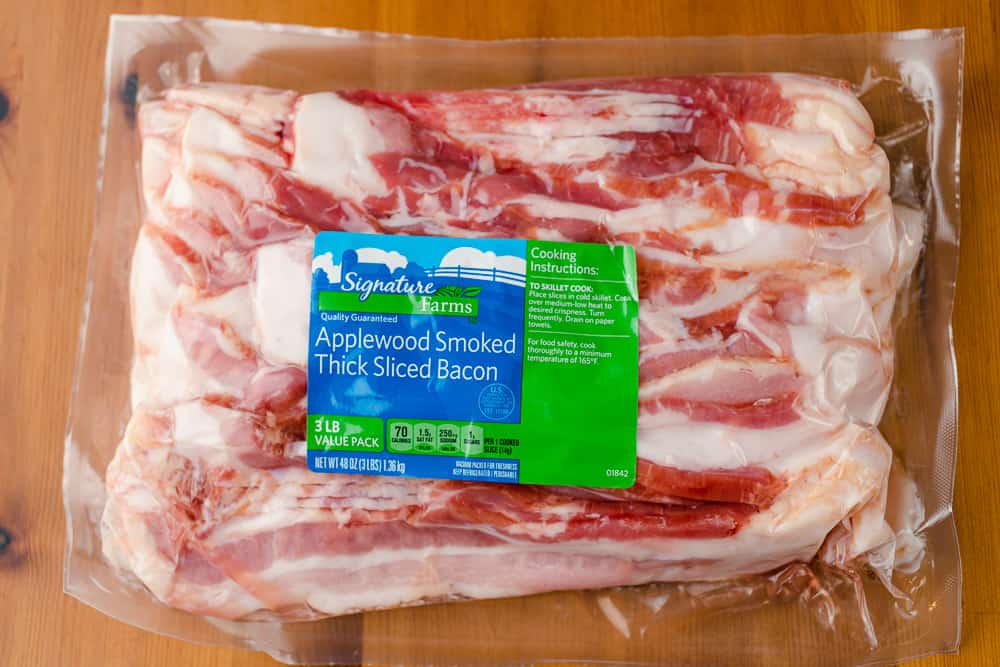 Pantry & Snacks
Signature SELECT Ranch Dressing
Ranch dressing has to be one of our all-time favorite salad dressings and dipping sauces. We use it for all sorts of things, and it's probably one of keto-dieters favorite dressings of all time. Creamy, fatty and tangy, it's all the good things. We got two bottles on sale for $3!
Signature SELECT Snacking Nuts
Snacking nuts and a low carb diet just go hand-in-hand. Nuts are high in fat, nutrients, and are a good source of fiber. Plus, they are super tasty. We grabbed some of our favorite keto friendly nuts (almonds and macadamia nuts) plus some cashews for Chamere! Cashews are a bit higher in carbs at 7 net carbs per serving, so they are fine for some people, but something to make a note of if you are a following a strict keto diet.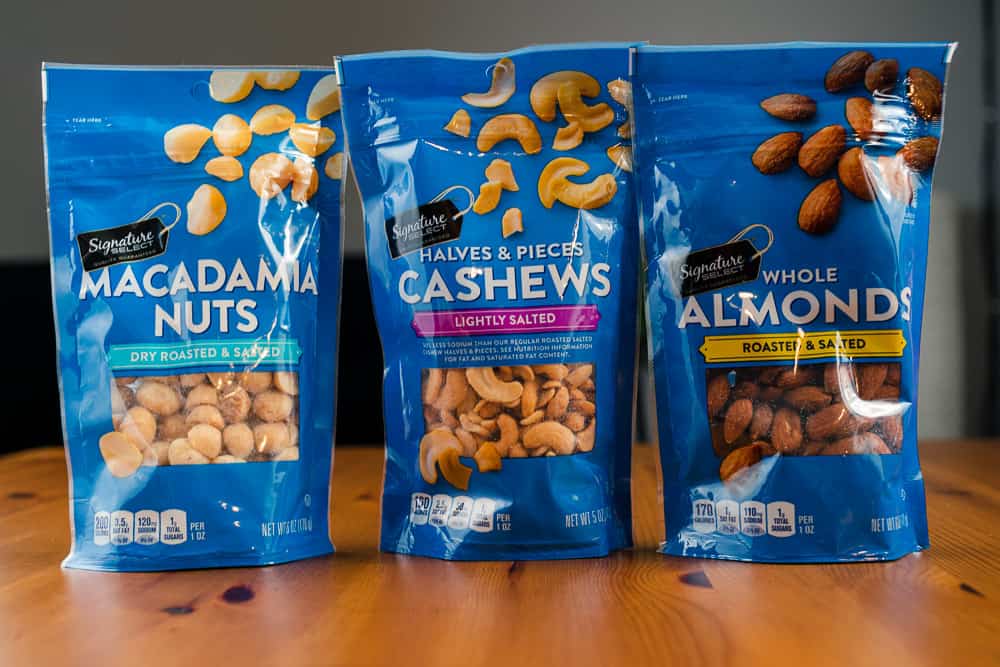 Signature SELECT Kosher Dill Pickle Spears
Had to stock up on some kosher dill pickle spears! We are pickle fanatics. We love snacking on them, adding them to low carb sandwiches and salads, and even drinking the pickle juice for a little electrolyte boost! Compare these pickles to the leading brand, they're only 1 net carb per serving and $1.99 (on sale) per jar.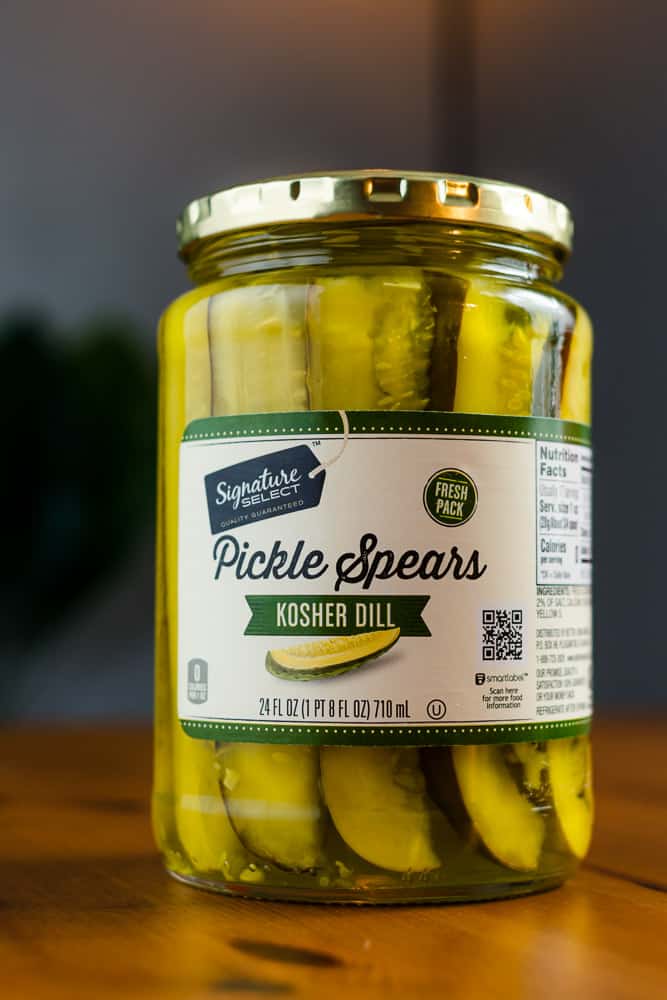 Signature RESERVE Pasta Sauces
These Signature RESERVE pasta sauces really caught our eye for a special treat! There were a couple of varieties to choose from, but they felt super premium, so we had to get a few jars. We opted for the tomato and basil, as well as the tomato, truffle and porcini mushroom sauces, to help make our weeknight dinners a little more special.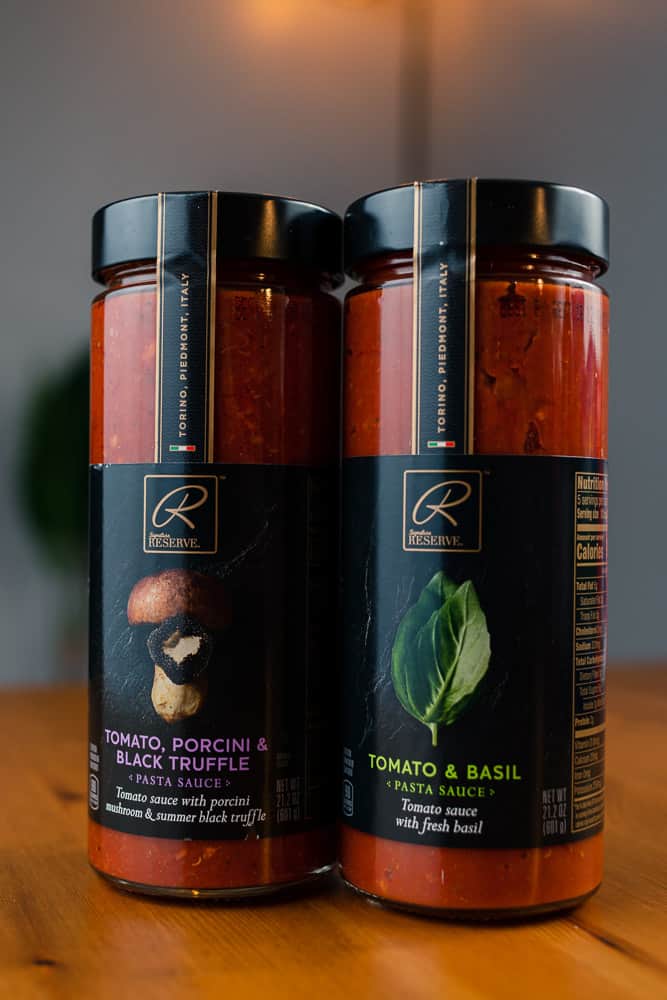 Produce
Signature Farms Baby Carrots
Pre-cut and peeled carrots are the perfect grab and go veggie for dipping and snacking. We love to pair them with the hot jalapeño artichoke dip and buffalo chicken dip, dip in ranch, or just eat plain! Buying carrots ready to go makes it easier for us to make healthy choices.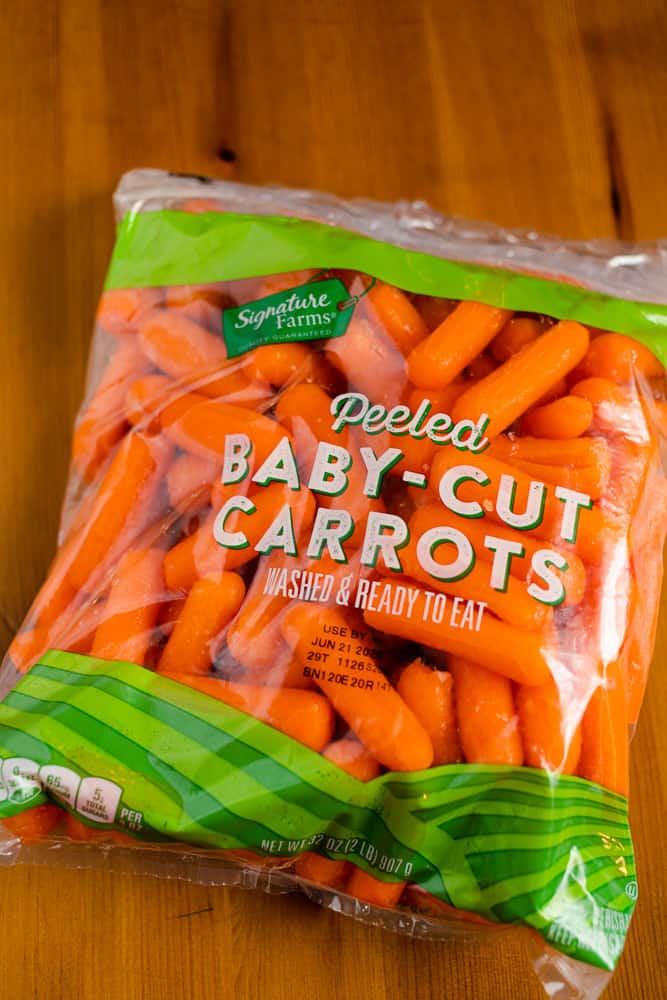 Signature Farms Romaine Hearts
We love having romaine lettuce on hand to use for low carb hot dog "buns", to add to low carb sandwiches, or just to use as the vessel for a wrap! Love that these are already washed, fresh and ready to use.
Signature Farms Spinach
Spinach is always a staple in our fridge. It's perfect to have on hand to add to omelets, salads, or really wilting it for just about anything to add more nutrients to a meal. We purchased two eight ounce packages for $4, which we felt was a great deal. Another bonus is that this spinach comes pre-washed and ready to eat, making mealtime even easier.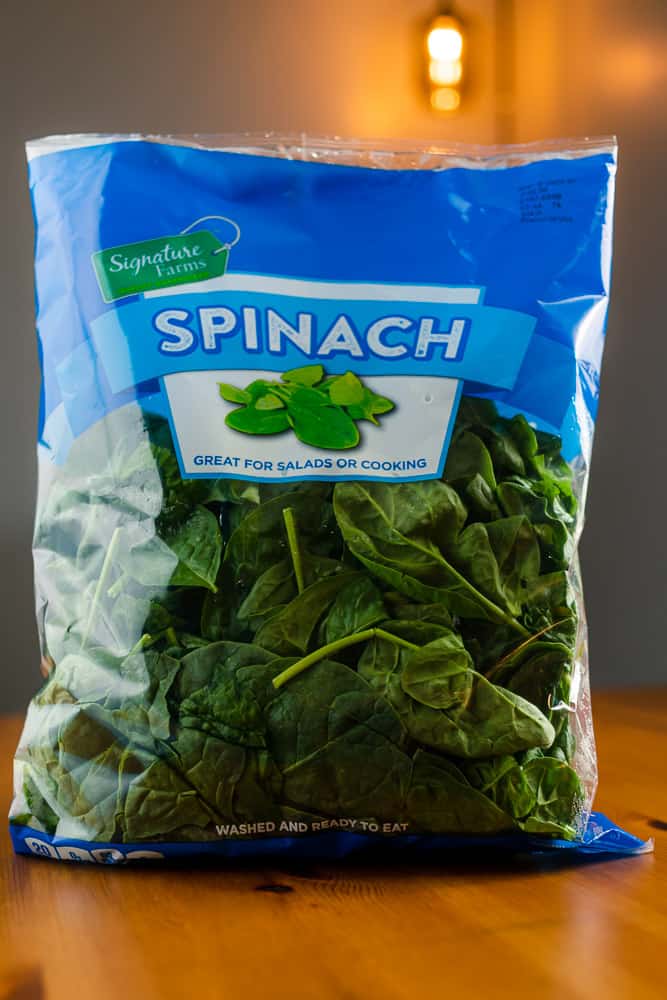 Signature Farms Grape Tomatoes
Grape tomatoes are a great way for us to manage our portions and carbs while enjoying tomatoes. Tomatoes in general are a little bit of a higher carb fruit, so we like to keep things in check by logging our intake correctly! These grape tomatoes add a perfect pop of flavor and color to many dishes.
Signature Products Quick Keto Lunch!
We used the pictured ingredients to make a quick, easy and delicious keto lunch! We seriously enjoyed these chicken, bacon, ranch lettuce wraps with tomatoes! We paired them with the buffalo chicken dip and the hot artichoke and jalapeño dip with carrot dipping sauces.
Thanks for Checking Out Our Signature Low Carb and Keto Grocery Haul at Jewel-Osco!
Thank you for taking the time to read our Signature Low Carb and Keto Grocery Haul at Jewel-Osco! We hope you found this list and video helpful for your next keto grocery shopping outing to your neighborhood store. Do us a favor, and if you like this list, please share it with your friends on Facebook or Instagram, pin it to a Pinterest board, or leave a comment below! We love to hear from you.

Until next time,
Briana & Chamere