Have you considered checking out Andersonville Midsommarfest from June 8th - 10th? Here's 6 Food Vendors You Need to Check Out At Andersonville Midsommarfest This Year. It's that time of year, when the days are getting longer and warmer again, so come have a drink, eat a lot, browse some amazing merchants and listen to some live music. We've teamed up with the Andersonville Chamber of Commerce to highlight some Andersonville Restaurants & an Andersonville Farmers Market vendor that will be at Midsommarfest this year. Here's some of our favorites!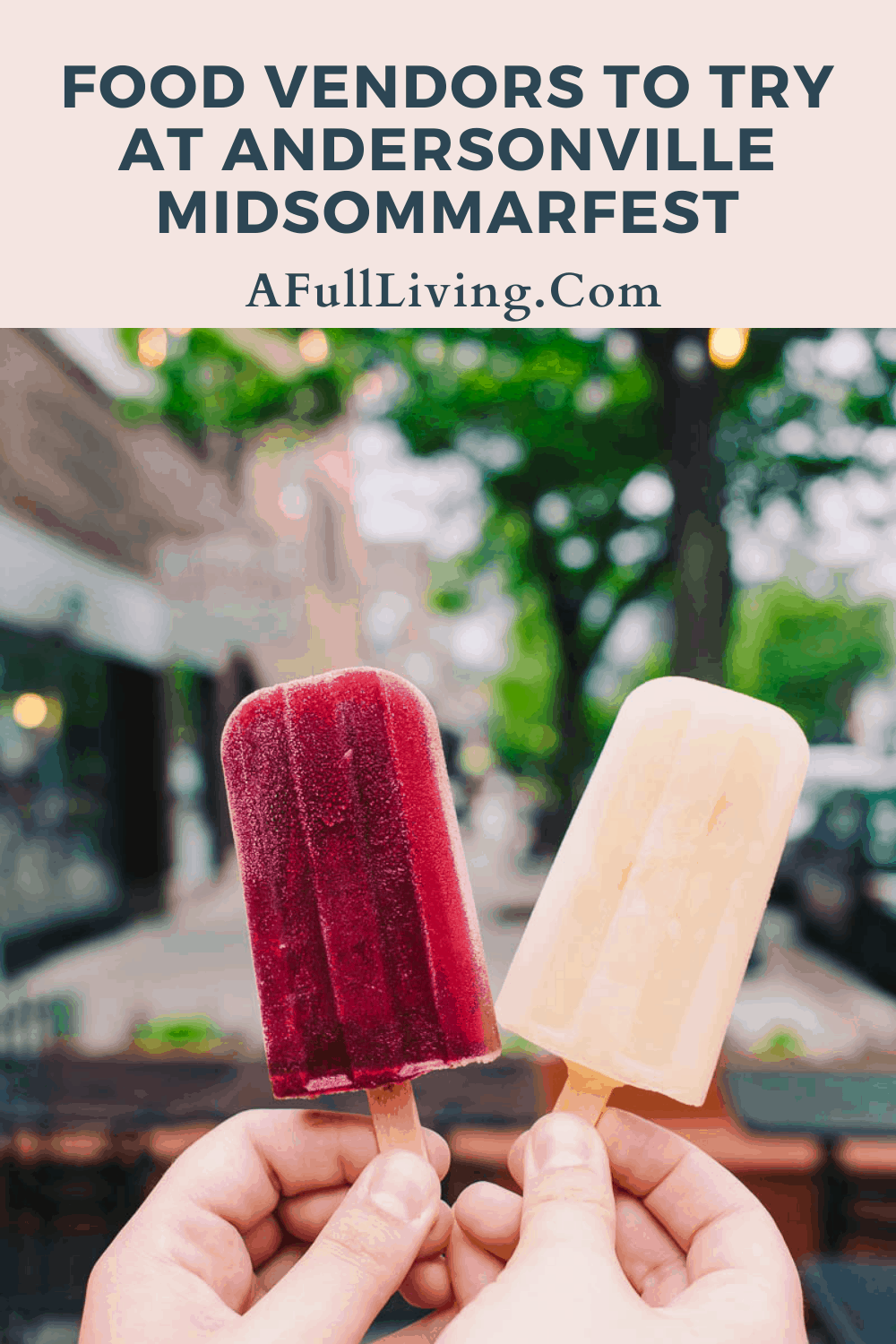 Disclosure: This is a paid partnership with the Andersonville Chamber of Commerce. We picked vendors that we wanted to highlight at Midsommarfest. All opinions are our own.
*We'd also like to note that this post was written in 2018, so we plan to update it soon.
Vincent
This Dutch American bistro is a cozy, eclectic space with a stellar patio. The decor is inventive, and changes often as the employees put together their own art pieces for the space. Vincent is casual, inviting and inspiring with an upbeat, ambient music selection, and a staff that will make you laugh, while simultaneously making you feel like an old friend. It's impossible to not have a smile on your face in here. We would classify this place as an ideal date night spot, that isn't stuffy in the slightest. So order some wine (or cocktails), some frites and mussels and stay awhile!
At the festival, you should try some of their signature parmesan, truffle frites. You could say we were a fan!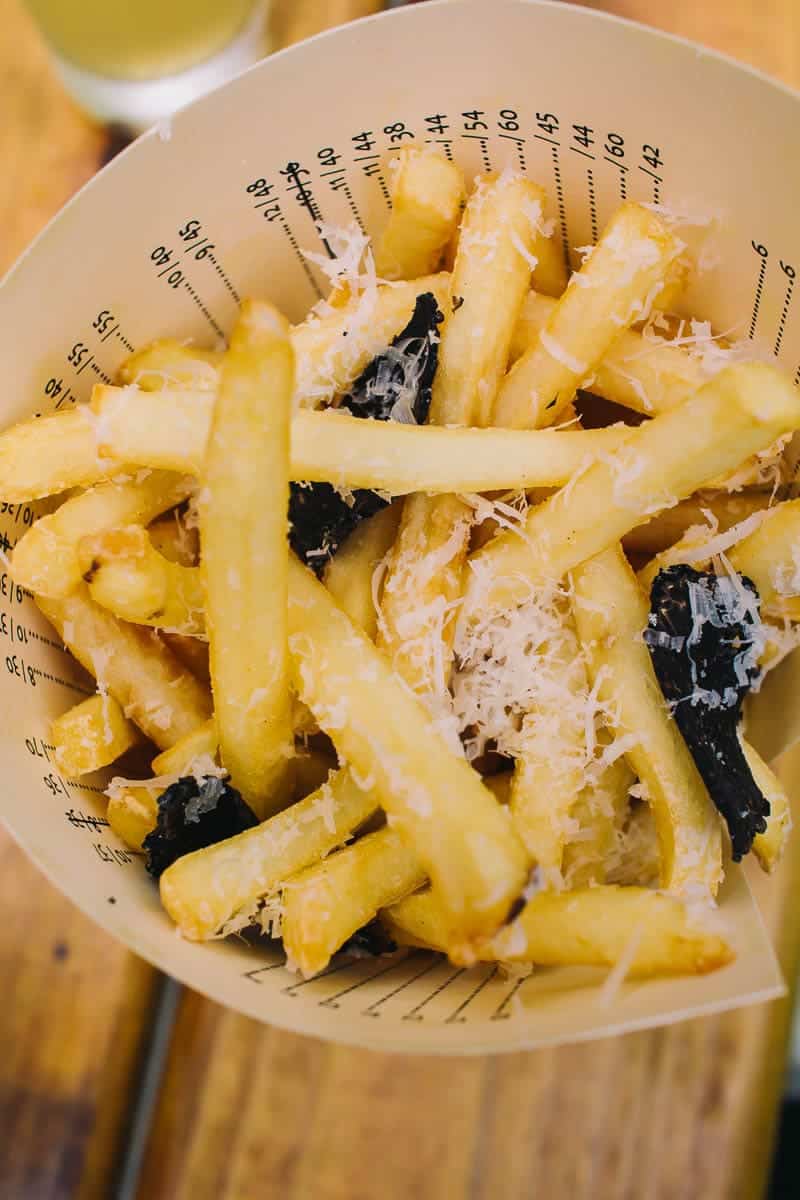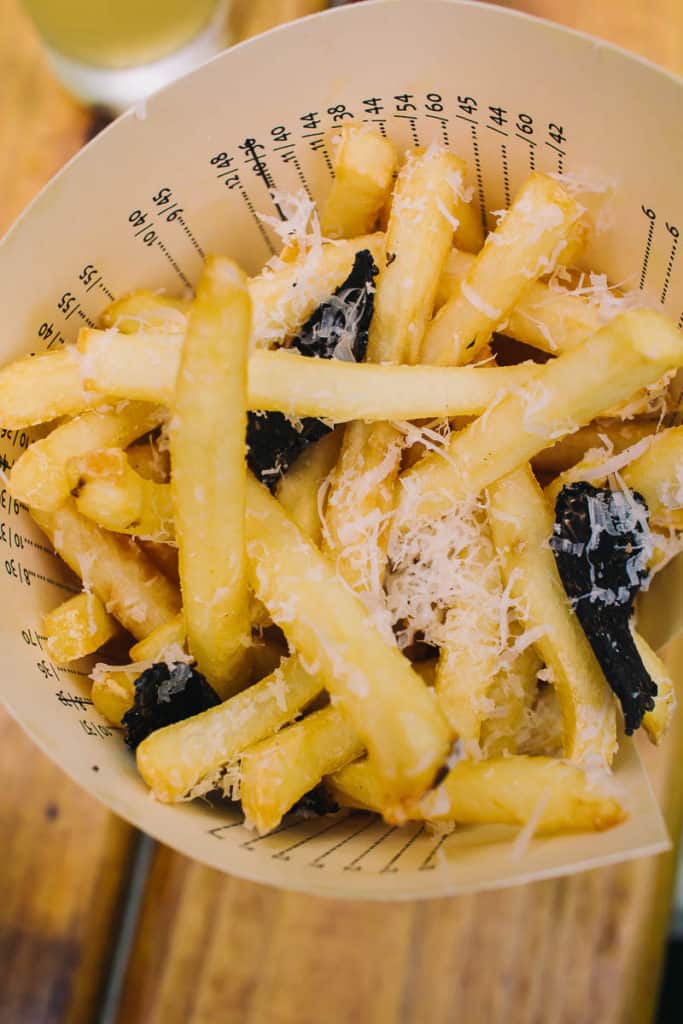 They will also be serving up some amazing made in-house popsicles that will only be served at the festival. We loved the blackberry-basil and the ginger-citrus equally.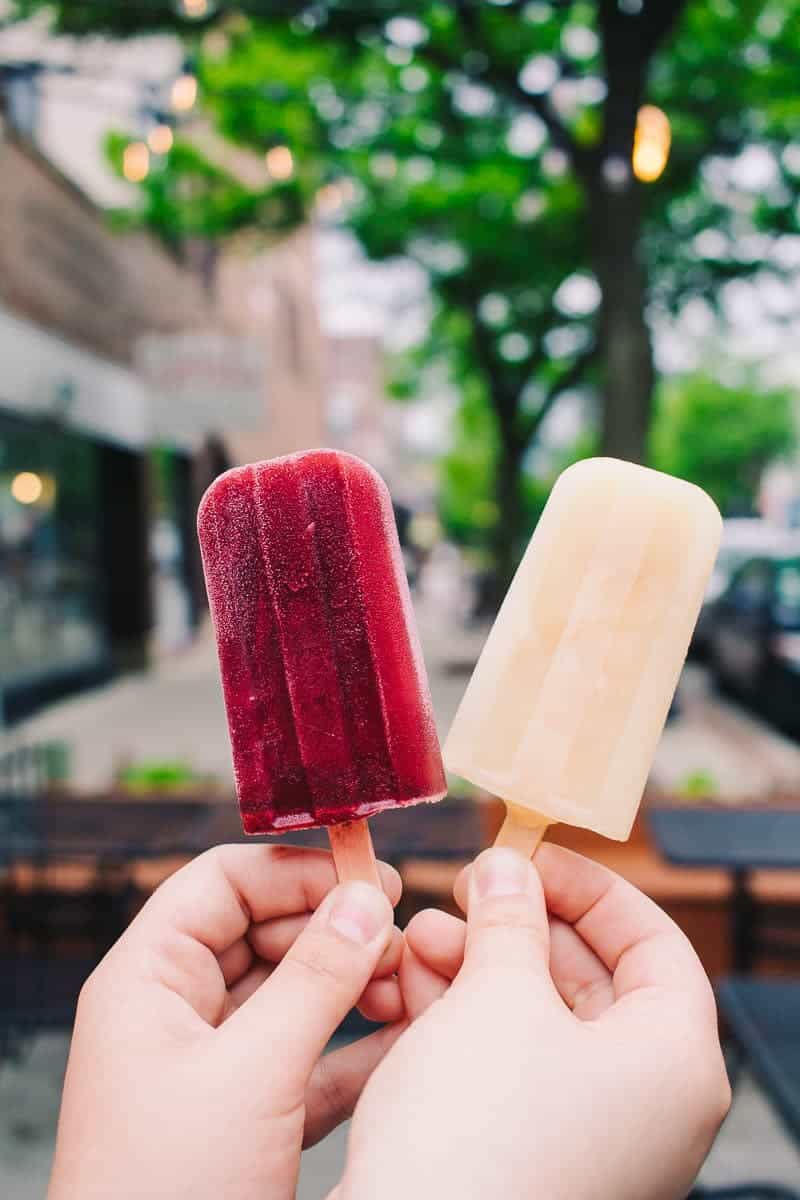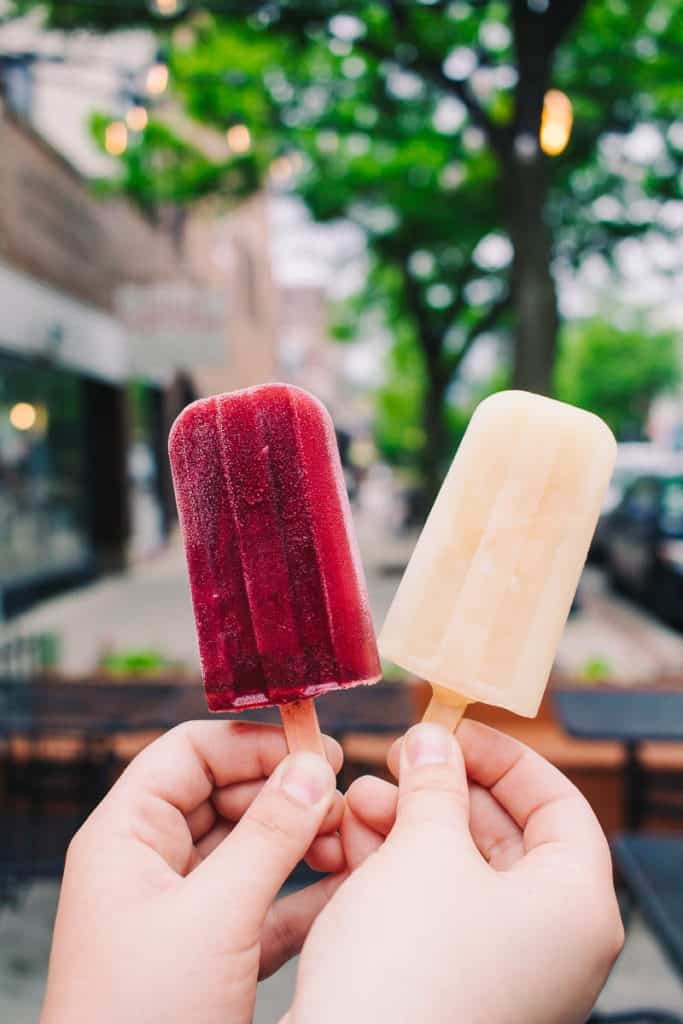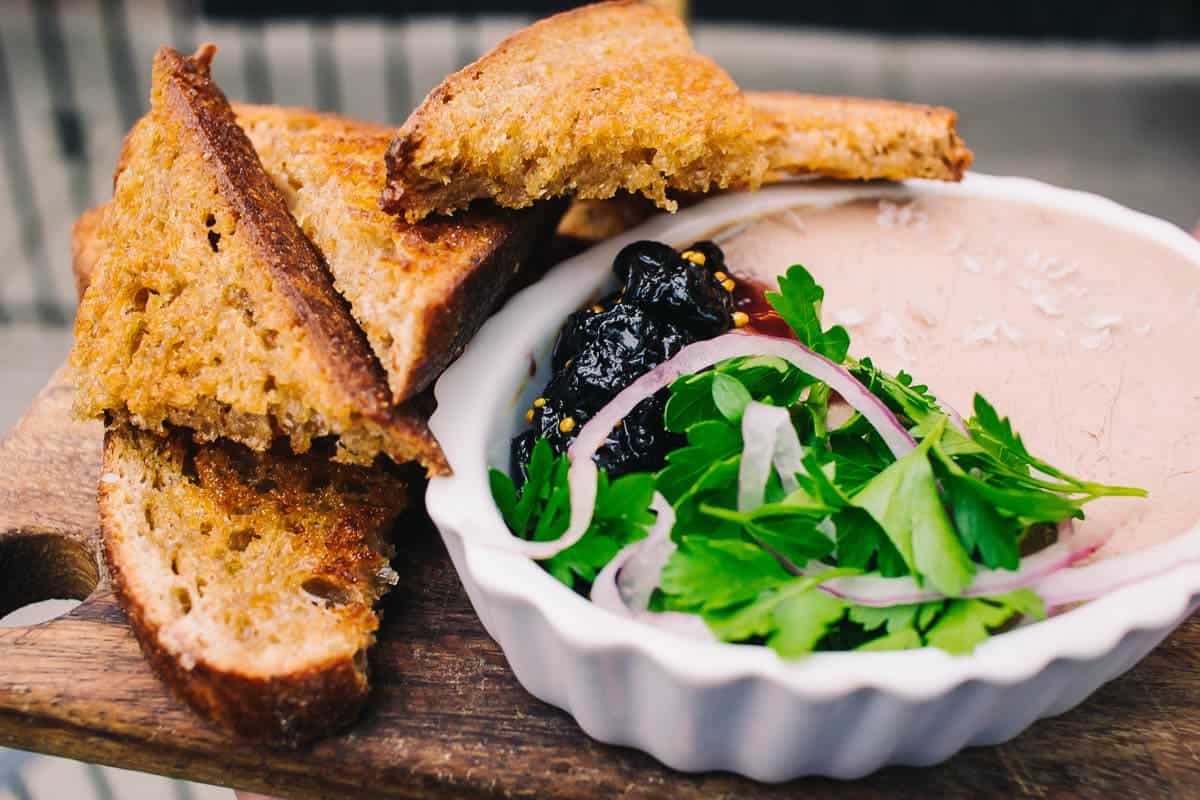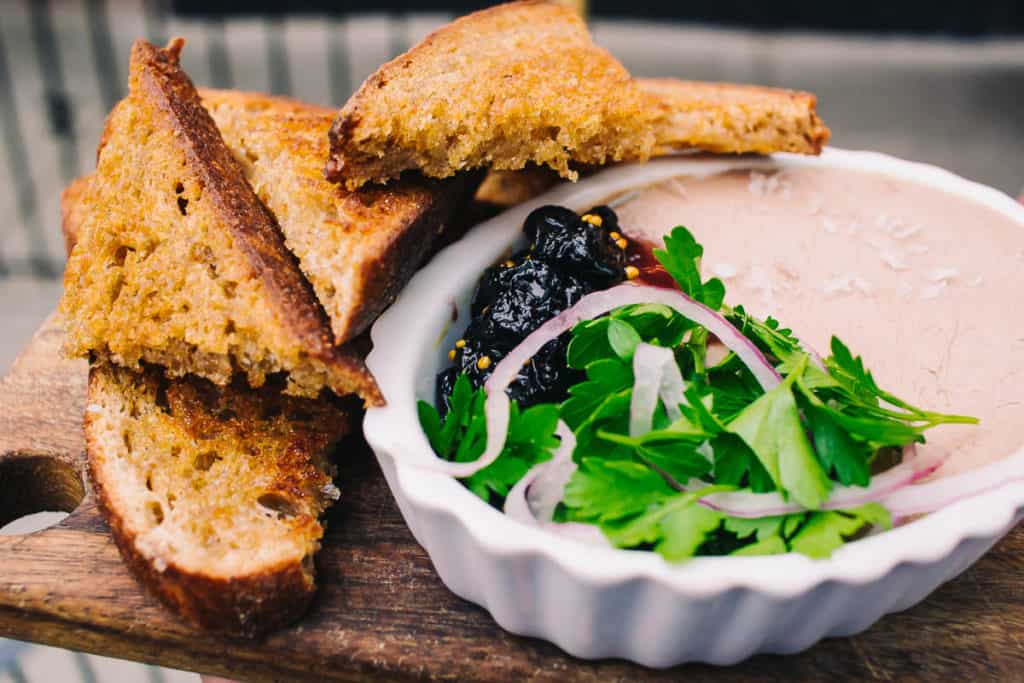 If you can't wait for Midsommarfest to stop by Vincent's booth, click here to make a reservation. We won't judge you. In fact, we encourage it!
Katherine Anne Confections
Katherine Anne Confections was such a (literal) treat to visit! Owner Katherine Duncan has been making confections, truffles and marshmallows with ingredients on her family's farm since she was a little girl. As she grew older, she was initially confused by the fact that people didn't know how to make such treats on their own, and then realized this was an opportunity. Katherine Anne Confections has been in business since 2006, selling all kinds of delicious treats in their gorgeous store in Logan Square, as well as various Farmers Markets around the city and online.
She's famous for her gorgeous and creative truffle flavors, marshmallows and her drinking chocolate. Katherine sources all of her ingredients very carefully, using organic and hyper local ingredients to make her creations come to life. She knows all her of farmers by name, and everything is made with care and her amazing artistic touch.
At Midsommarfest, we can expect to see one treat for sure: this s'more that is pretty next level. Homemade marshmallows, torched and then rolled in her salted caramel drinking chocolate mix before being set between two homemade graham crackers. We're pretty positive you haven't had a s'more like this before! Katherine will surprise us with her other offerings that will be coming with to the festival, and it kind of depends on the weather. She doesn't want anything to melt! We will show you a bit of everything that we were able to try!
We tried some fresh made truffles. The one with the nuts on top is a milk chocolate hazelnut. Then came for the red top, a vegan dark chocolate, raspberry truffle. My personal favorite was the salted caramel dark chocolate, with the salt sprinkles on top. The cream colored one is the lemon poppyseed. Lastly, the dark chocolate with the chocolate chips was the creme de menthe. They were as delicious as they are beautiful.
To cool off we tried a couple varieties of lemonade. The fermented ginger lemonade is made for apple cider vinegar, super refreshing. The red one is a strawberry, rosemary lemonade, made with market fresh strawberries.
We tried Katherine's homemade marshmallows, vanilla and mocha. My favorite was the mocha!
Lastly, we had to try some of her famous drinking chocolate. Made with real chocolate and cream. It was truly heavenly. She has all kinds of flavors, but we wanted to try the brown butter lavender. It was the perfect subtle hint of lavender. Truly lovely. If you're salivating, feel free to order something online.
If you can't catch Katherine at Midsommarfest, be on the lookout for her at the following locations during the week: Andersonville Farmers Market every Wednesday, Daley Plaza on Thursdays, Saturday is the Evanston Farmers Market, Sunday she is at the Glenwood Sunday Market and Logan Square Farmers Market. You can also drop by her store in Logan Square, everyday except Mondays. You can also check out all the photos from our visit here.
Fireside Restaurant
Fireside Restaurant has been a staple in the Andersonville/Ravenswood neighborhood since 1904. Conveniently located across from Rosehill Cemetery, they may have some spooky stories to tell. They'realways whipping up delicious dishes with a smile. Locals come here to watch sports, catch up and grab a bite late into the evening. You can also bring your dog and sit on the front patio. They have a fantastic (and heated) outdoor patio space that makes you feel like you're on vacation. They also have a great cozy fireplace (hence the name, Fireside!).

The drinks here are strong, tasty and a great value, so you can kick back and relax. Saturdays and Sundays, Fireside hosts brunch, with an insane build your own bloody Mary bar with over 250 ingredients and 40 different vodkas! Holy smokes. If you have a designated driver, they will be pleased to know that free street parking is plentiful. Just make sure you're getting to and from responsibly!
On our visit we also tried some signature dishes, like their blackened chicken pasta, complete with a spicy alfredo, parmesan cheese flakes and topped with spicy, blackened chicken. This was a our favorite dish! Chamere is a sucker for anything spicy, and anything alfredo, so this was a winner! Pretty sure this dish is what inspired our cajun chicken alfredo recipe.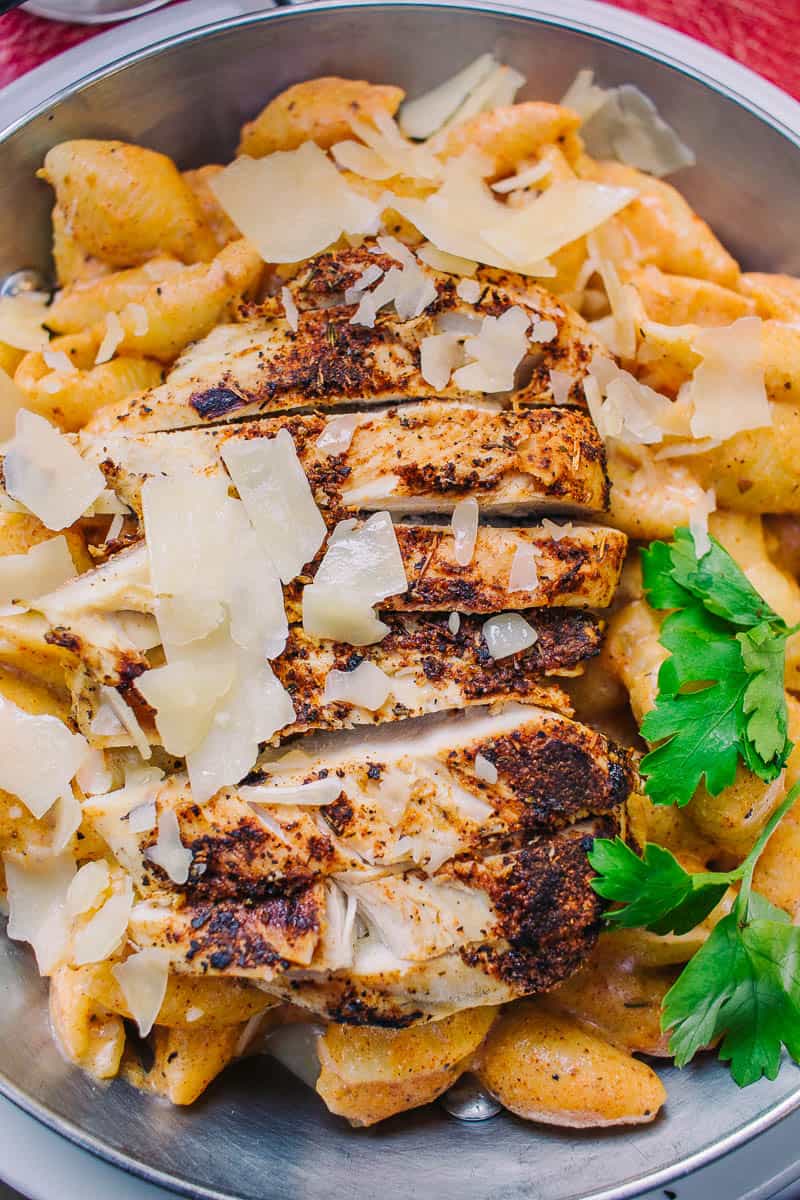 They are also pretty famous for their rib dinners, look how big they are!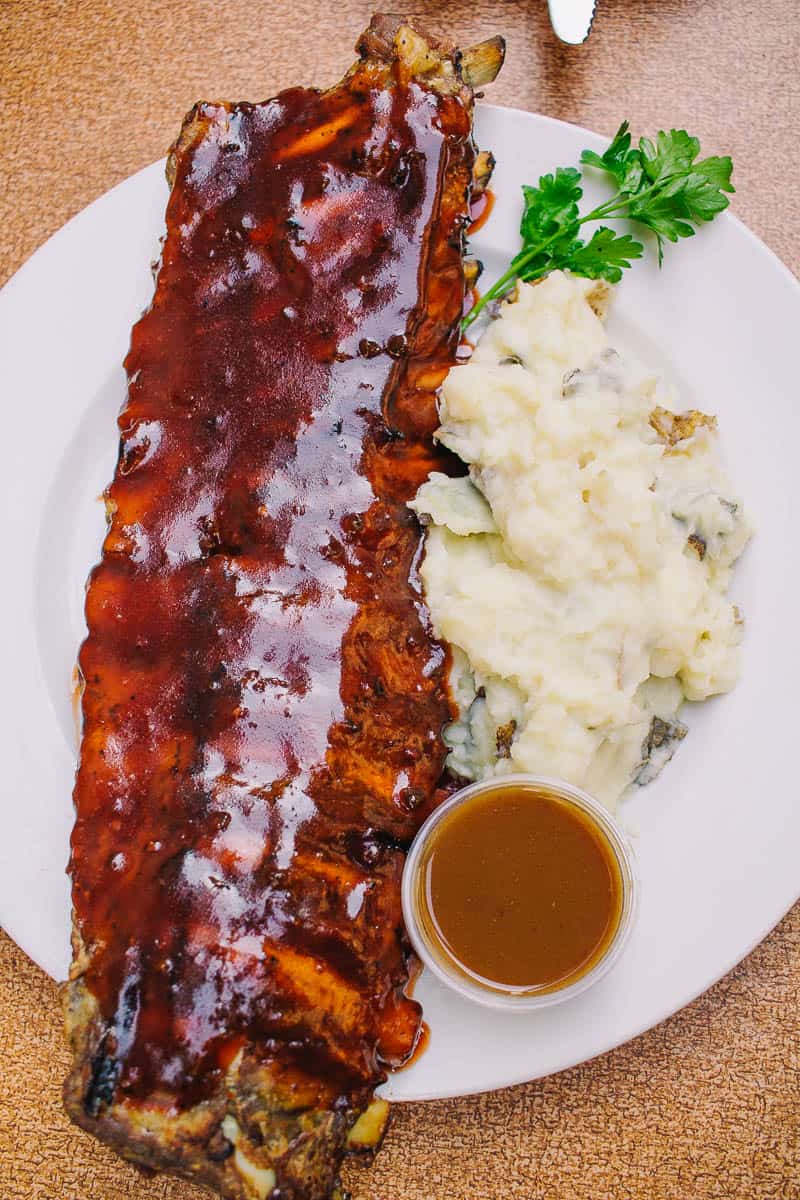 Now, onto the most fun part - cocktails! Chamere and our friend Flo, of Flo's Favorites both ordered coconut mojitos, complete with Bacardi light rum, muddled mint, lime, pureed coconut and club soda. We were big fans of this drink. Come to think of it, I think this may have inspired this coconut cranberry mojito too!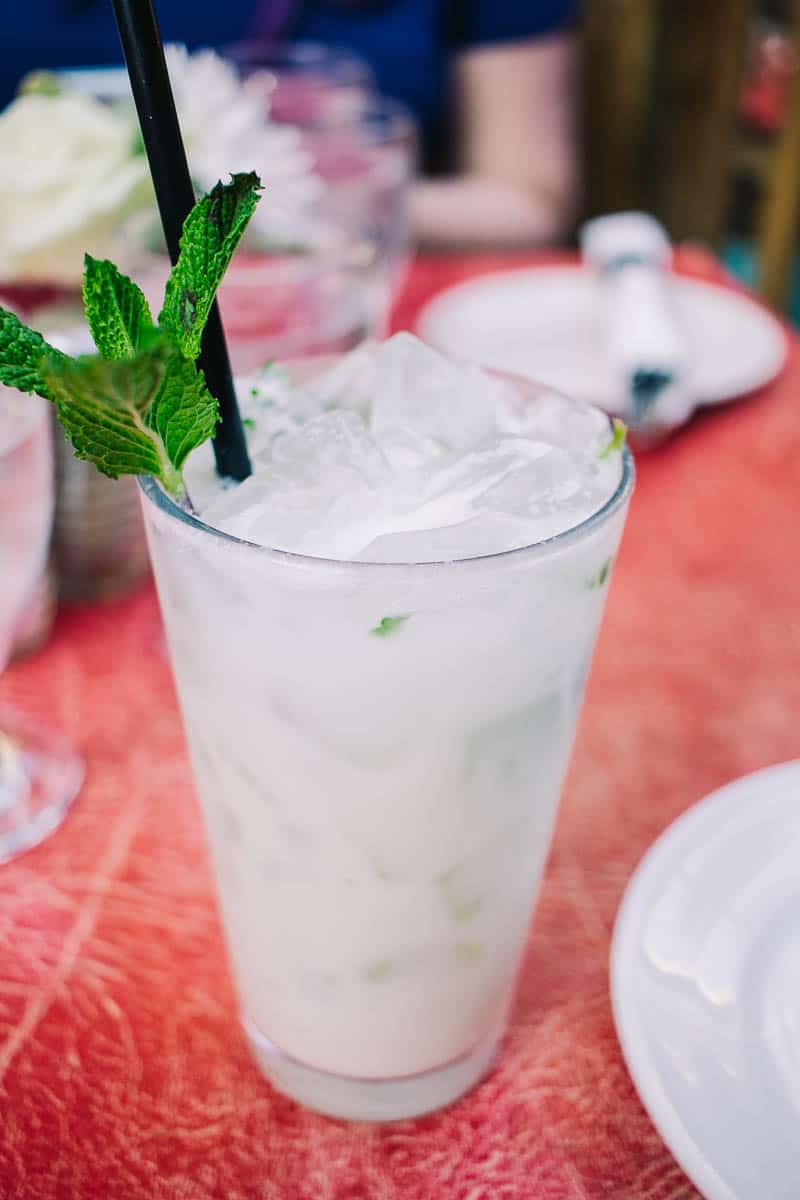 I ordered a 'Modern Epicurean' with muddled lime, Bombay Sapphire, St. Germain elderflower liqueur and cranberry juice. Loved how refreshing it was.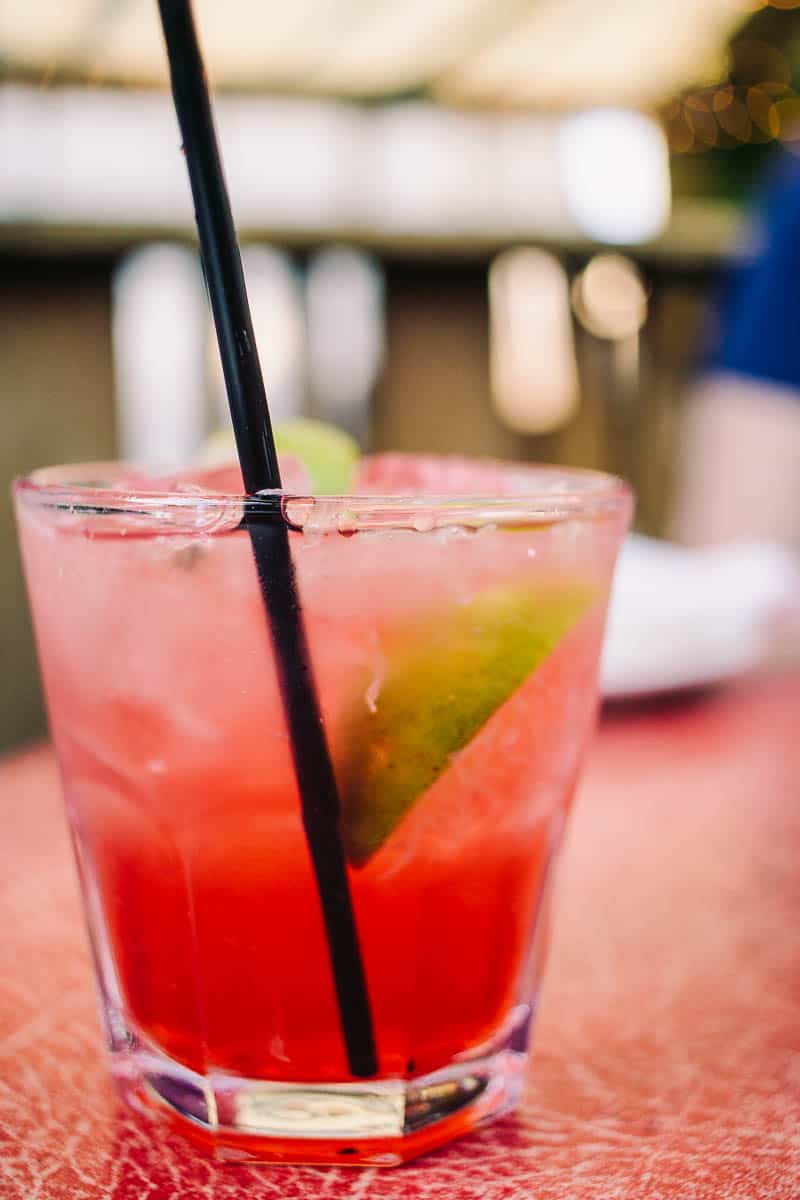 Our friend Christine had this massive Lava Flow, which was a Pina Colada poured over pureed strawberry! Seriously, it was huge! I don't think we were able to finish it!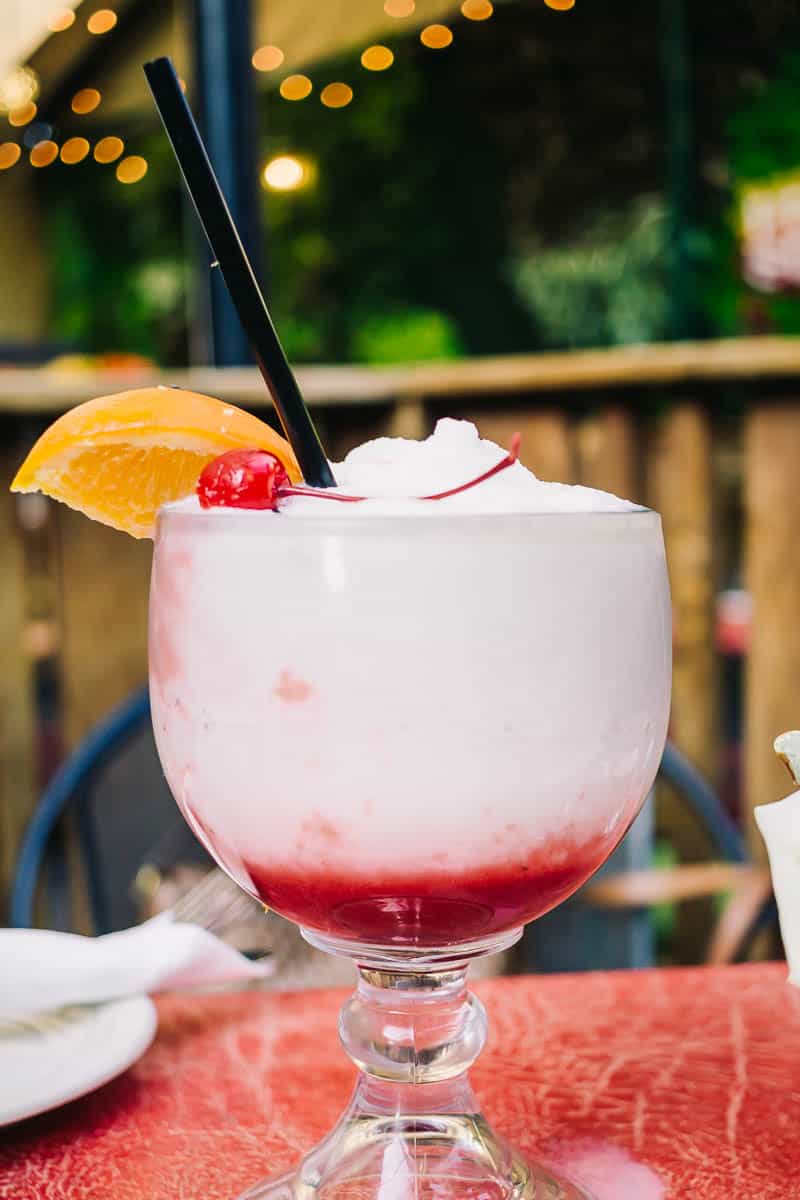 We somehow managed to squeeze in dessert, even though we regretted it later, only because we were so full. We tried a lemon cake, and a coconut cake. Both great choices.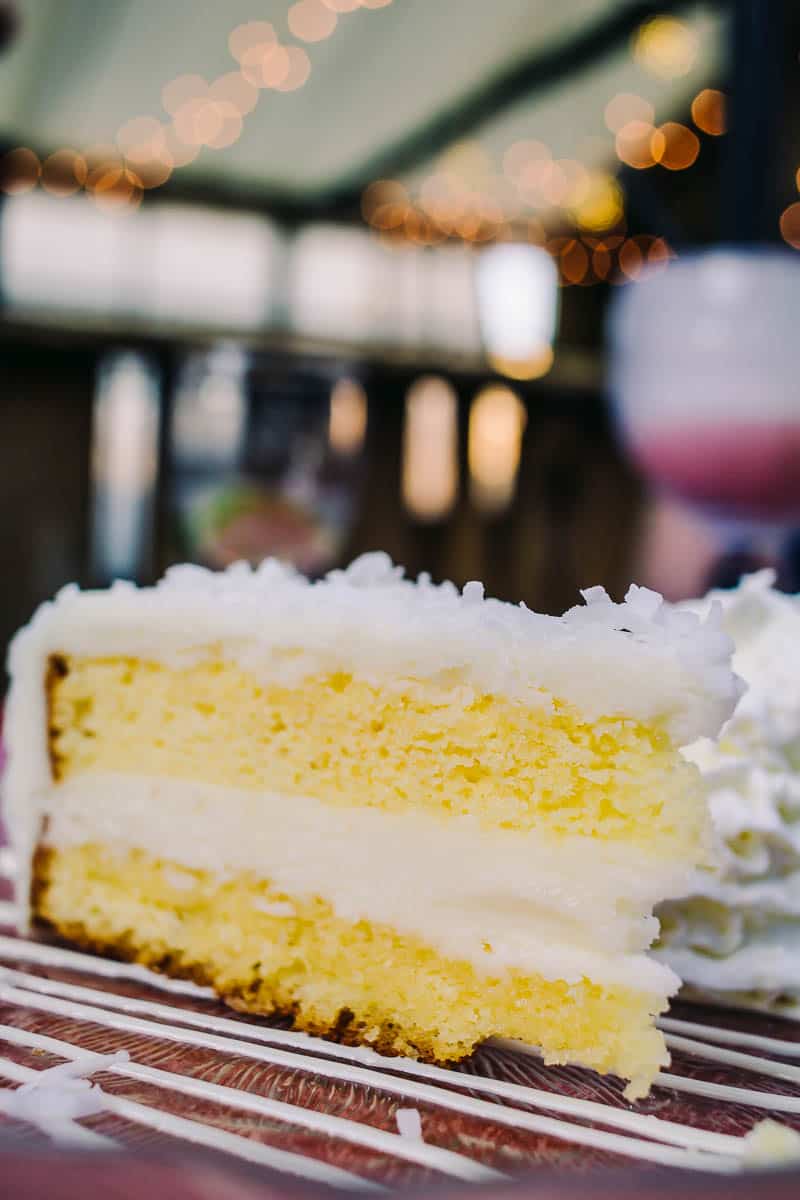 We all waddled to our cars, happy and full. We look forward to seeing these guys again at Midsommarfest.
Calo Ristorante
Calo Ristorante is a no frills, classic Italian spot serving up HUGE portions at fair prices. It's no wonder these guys have been in business since 1963. Their building is pretty iconic in Andersonville at this point. They're family owned and operated, and they serve up some delicious Italian and American dishes, like pizza, pastas, and even fall off the bone ribs. They also offer seafood, and plenty of meats like veal and steak. We promise you, you won't leave this place hungry.
Calo is a great place for a date night, a business meeting and hosting a private event. They save a lot of space for private parties and have a lot of experience in this area. There's also free parking for guests, just make sure you grab a slip from the attendant before leaving the lot and ask the staff at the restaurant to validate it before you go.
At the festival, you can expect lots of pizza. So we tried some of their best, a thin crust and a stuffed pizza. Just look at these cheese pulls on the stuffed.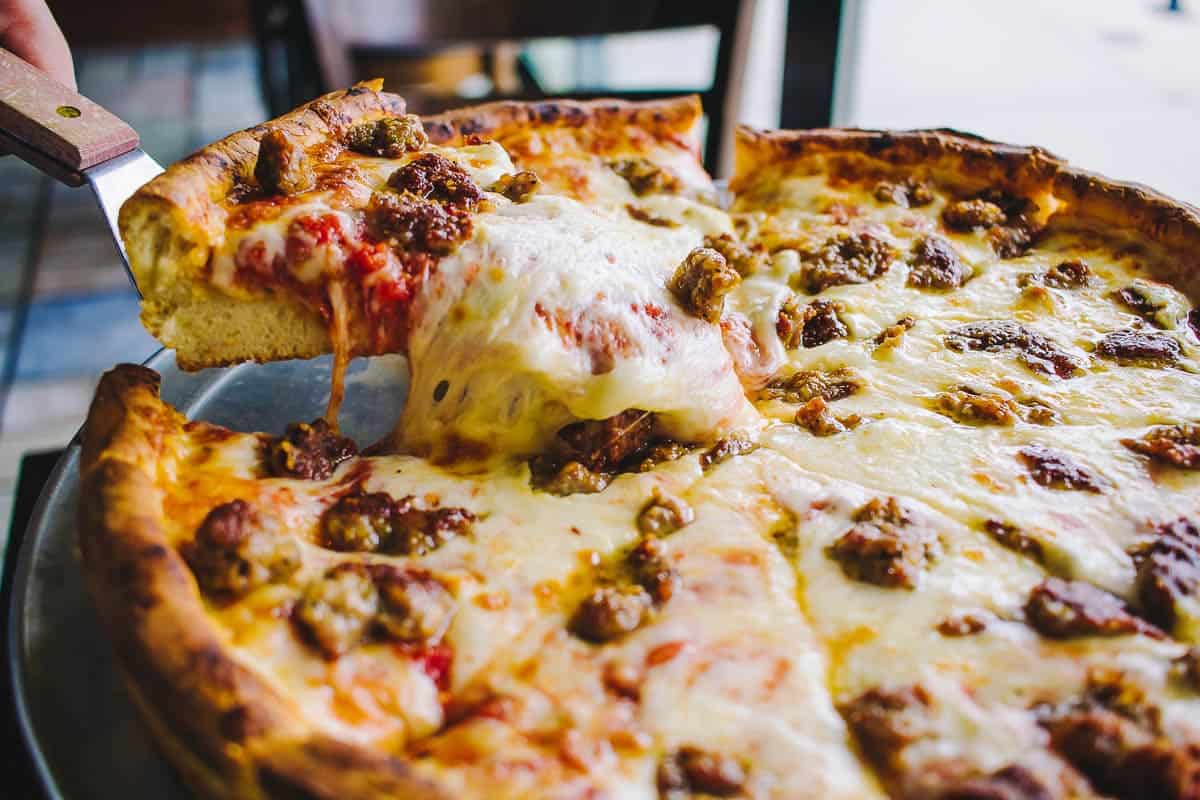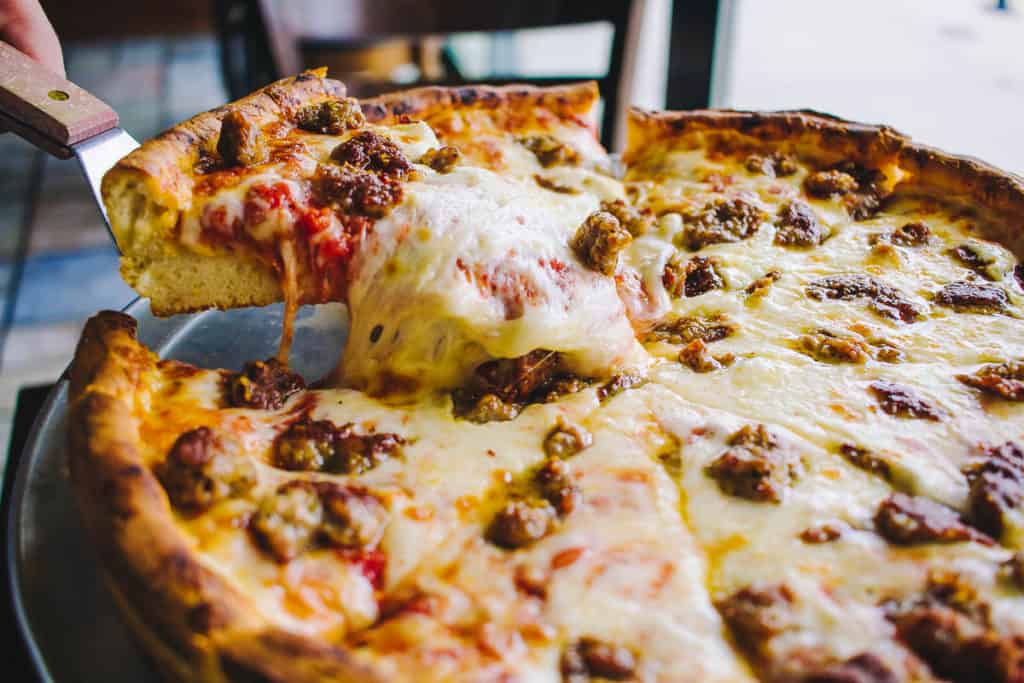 The thin crust was also fabulous, and again, huge! Are you getting the theme here?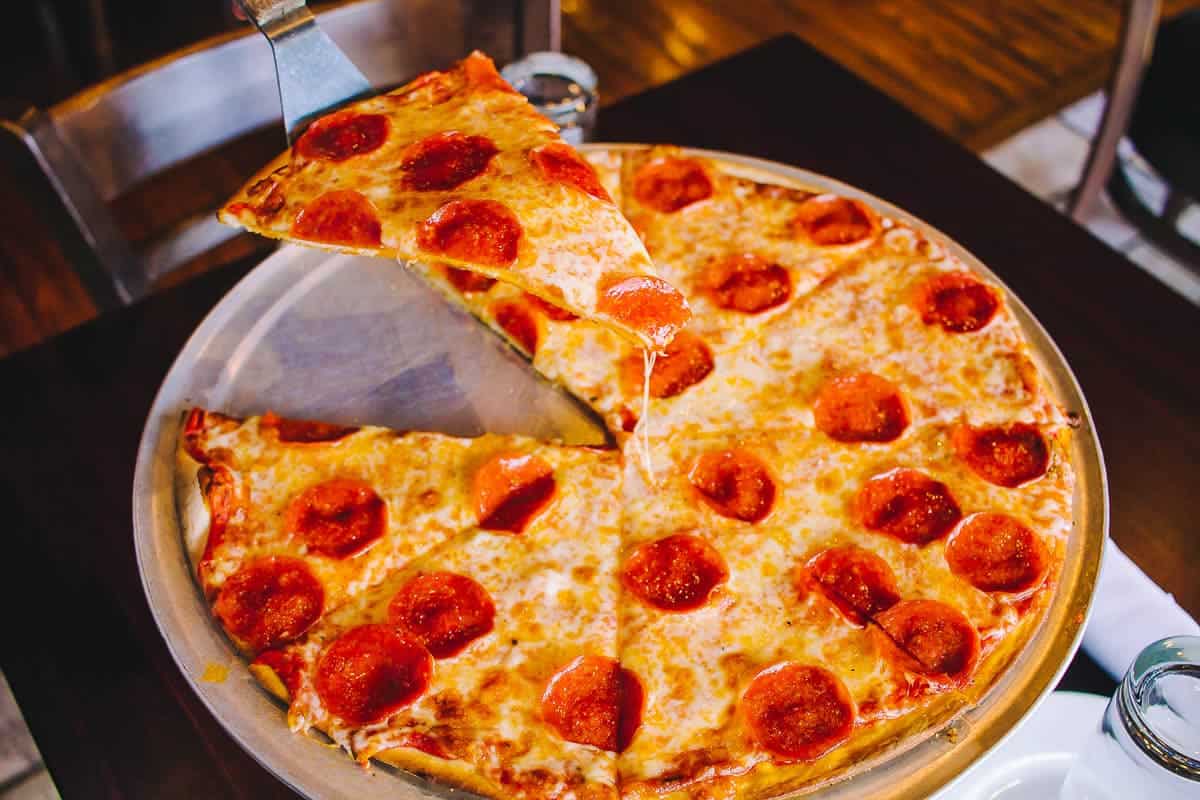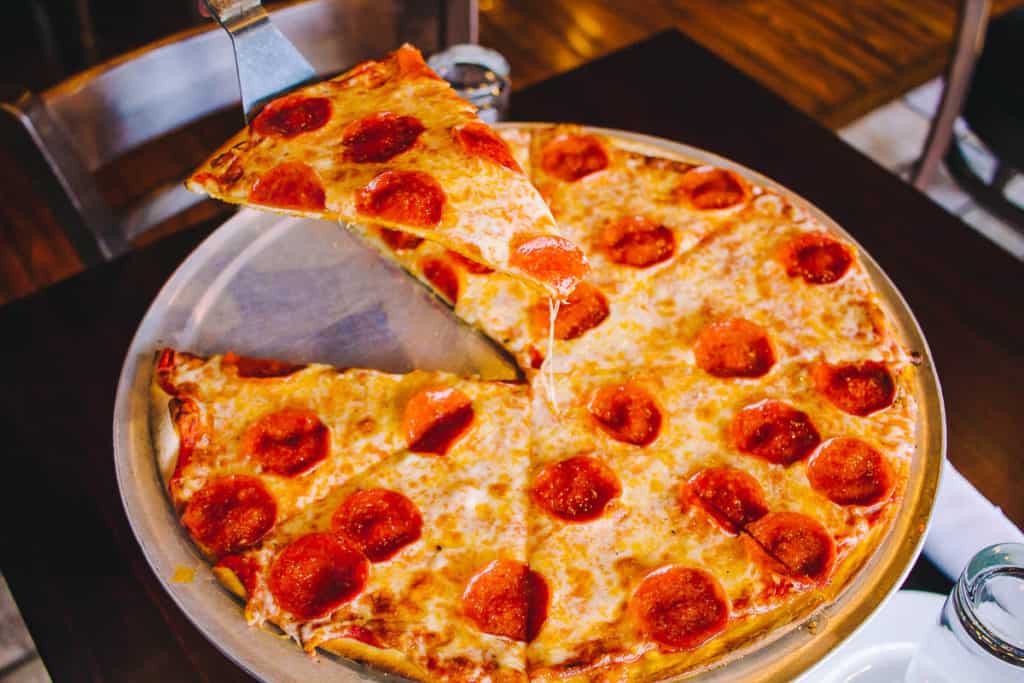 If you know us, you probably know that we loooove pizza, so finding another "new to us" spot serving great pizza makes our day.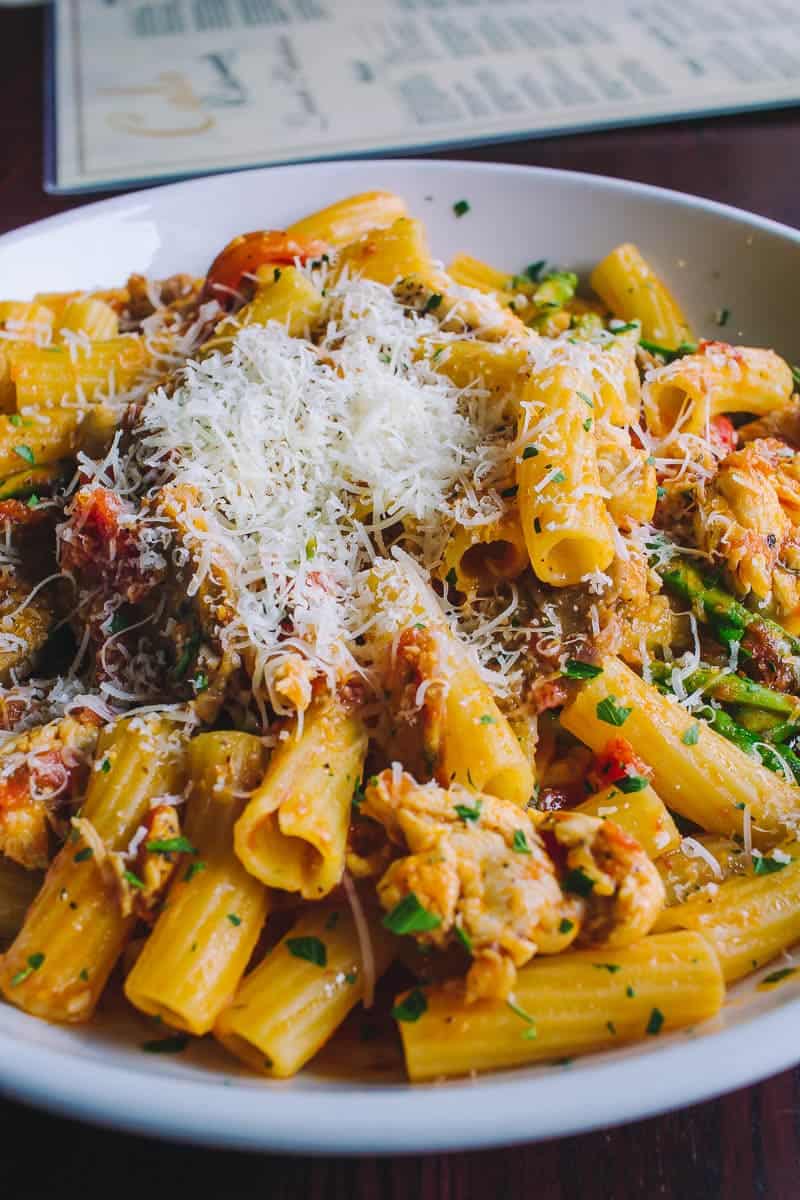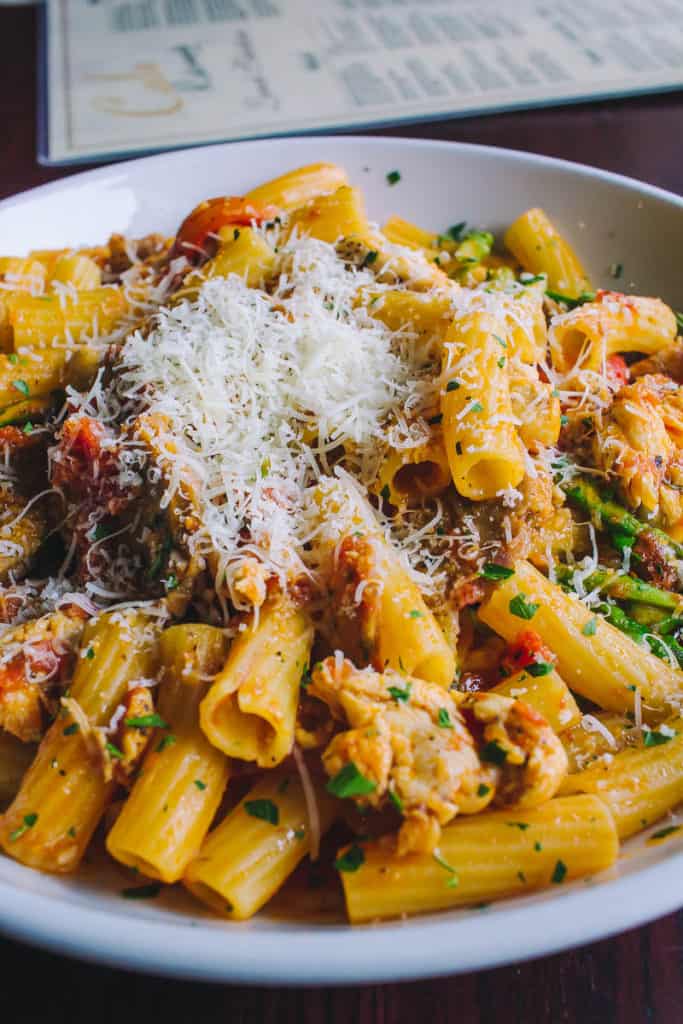 We hope you guys are hungry to try some of these amazing spots at Midsommarfest. And if you can't make it, we're sure you'll know where to head to next time you're looking for a great spot in Andersonville. As always, shoot us a note if you're coming or let us know if you've been before, or if you plan to check out any of these spots! VIP tickets for Midsommarfest can be purchased here.
Until Next Time,
Briana & Chamere